Financial Reports
Search through European companies' financial & credit reports and certificates of incorporation, find the information relevant to you and pay only for the reports you actually need.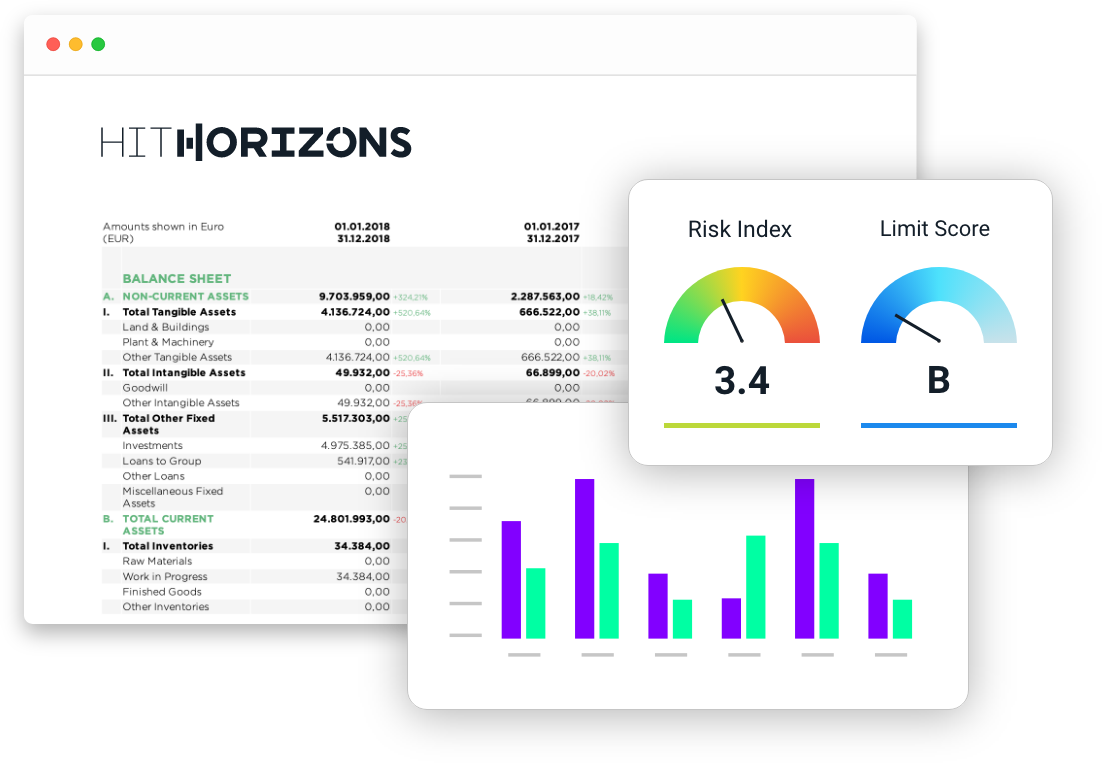 Here is how you can get more target research done with HitHorizons' Financial Reports
See way beyond company name, address, and industry
Find financial statements, annual reports, credit scores, and credit limits of individual companies and see the names of associated persons such as owners, directors, partners, and officers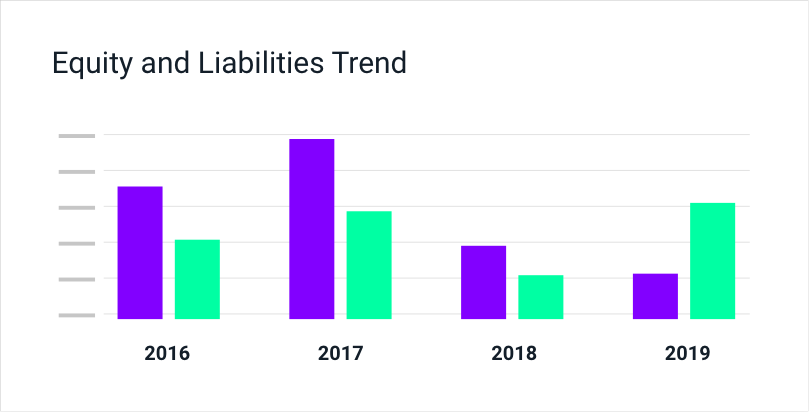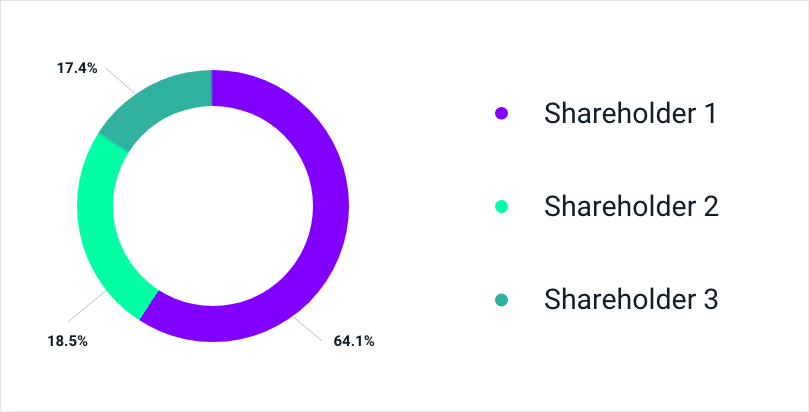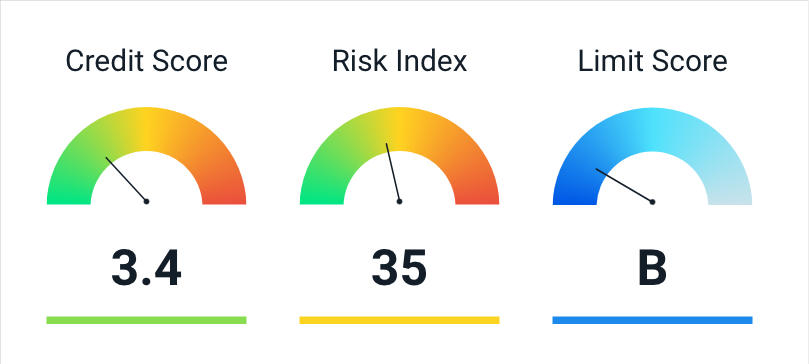 Download relevant reports or integrate them to any software through our API
Reports can be downloaded as PDFs or JSON files that can be used for company data enrichment and automatic data analysis in any software through our API.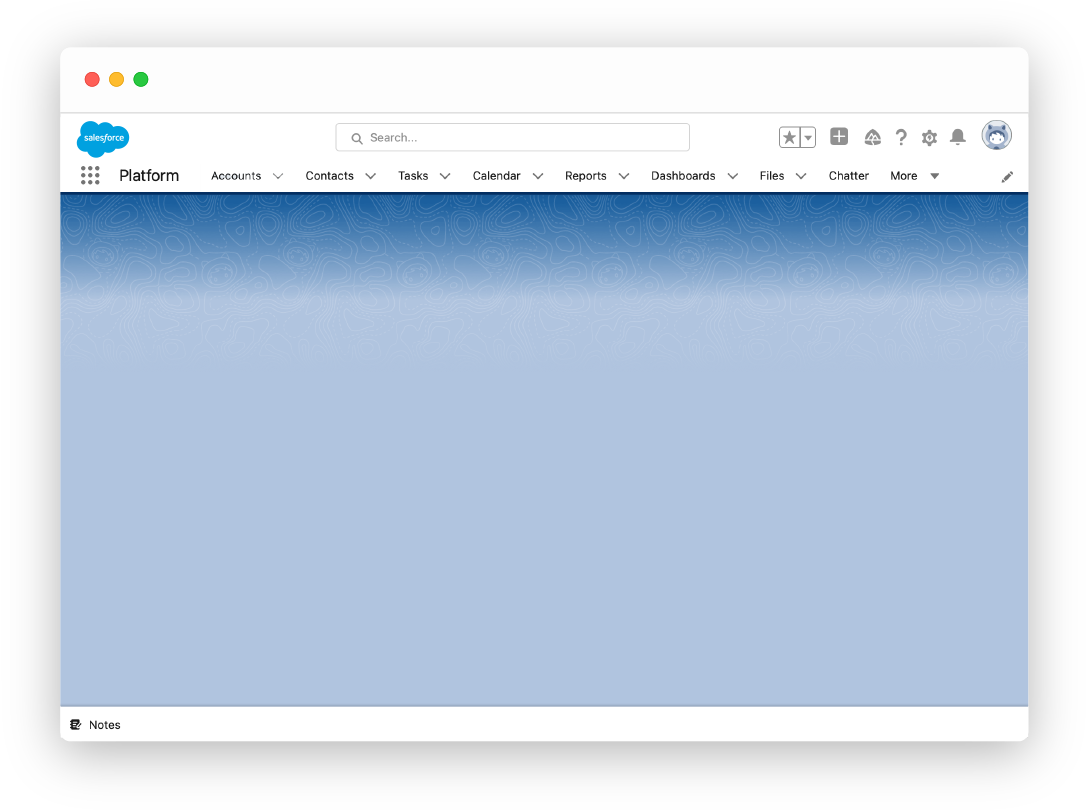 Pay only for the reports you actually need and access them at any time
We aggregate financial and credit reports from several suppliers that offer different data ranges, speeds of delivery, and prices. You get to choose the deliverable that fits your research needs. Reports purchased are stored in your HitHorizons account and can be accessed and shared with others at any time.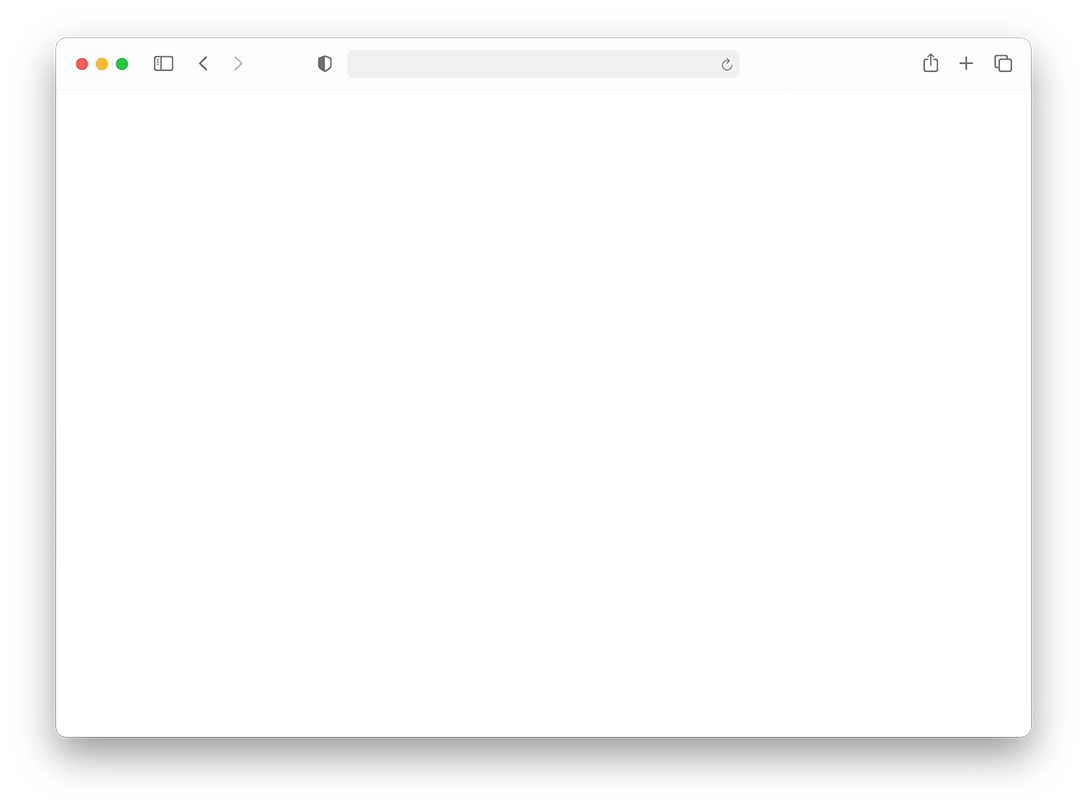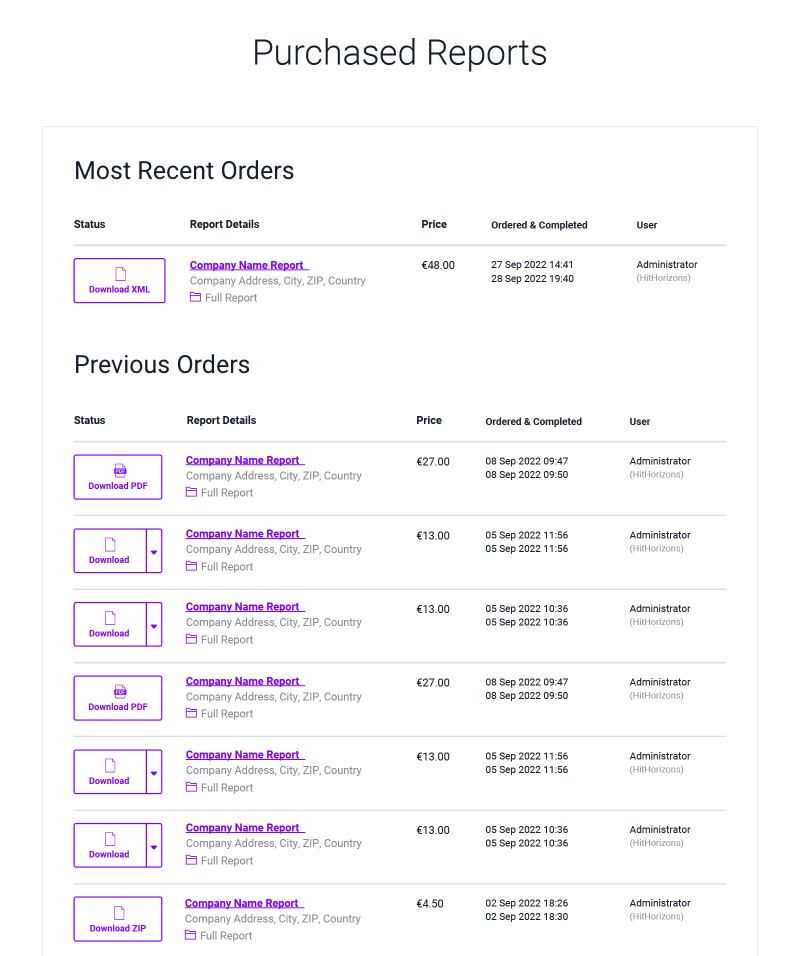 Leave your email address or get in touch with us at sales@hithorizons.com, and we will send you a quote based on your company's goals and data needs.