Managing business data manually can be a tedious and time-consuming task. Entering incorrect or outdated information can result in inaccurate records. This can lead to emails and promo materials being sent to wrong addresses and sales teams being more preoccupied with looking for relevant data as opposed to focusing on actually selling.
HitHorizons API
is a comprehensive set of tools which can quickly clean up CRM/ERP business records. It helps to eliminate inaccuracies, inconsistencies, and duplications in business data by providing correct or missing information at user's request.
Key account managers use HitHorizons API to ensure their CRM databases are accurate and up-to-date. The API helps them to:
merge companies into one single record
identify obsolete company data records
remove duplicate company data records
crate a 'golden record', the most accurate representation of each business in the database
keep only active companies in their records
get the latest company information
add missing information for the existing company records
erase inaccurate pieces of company information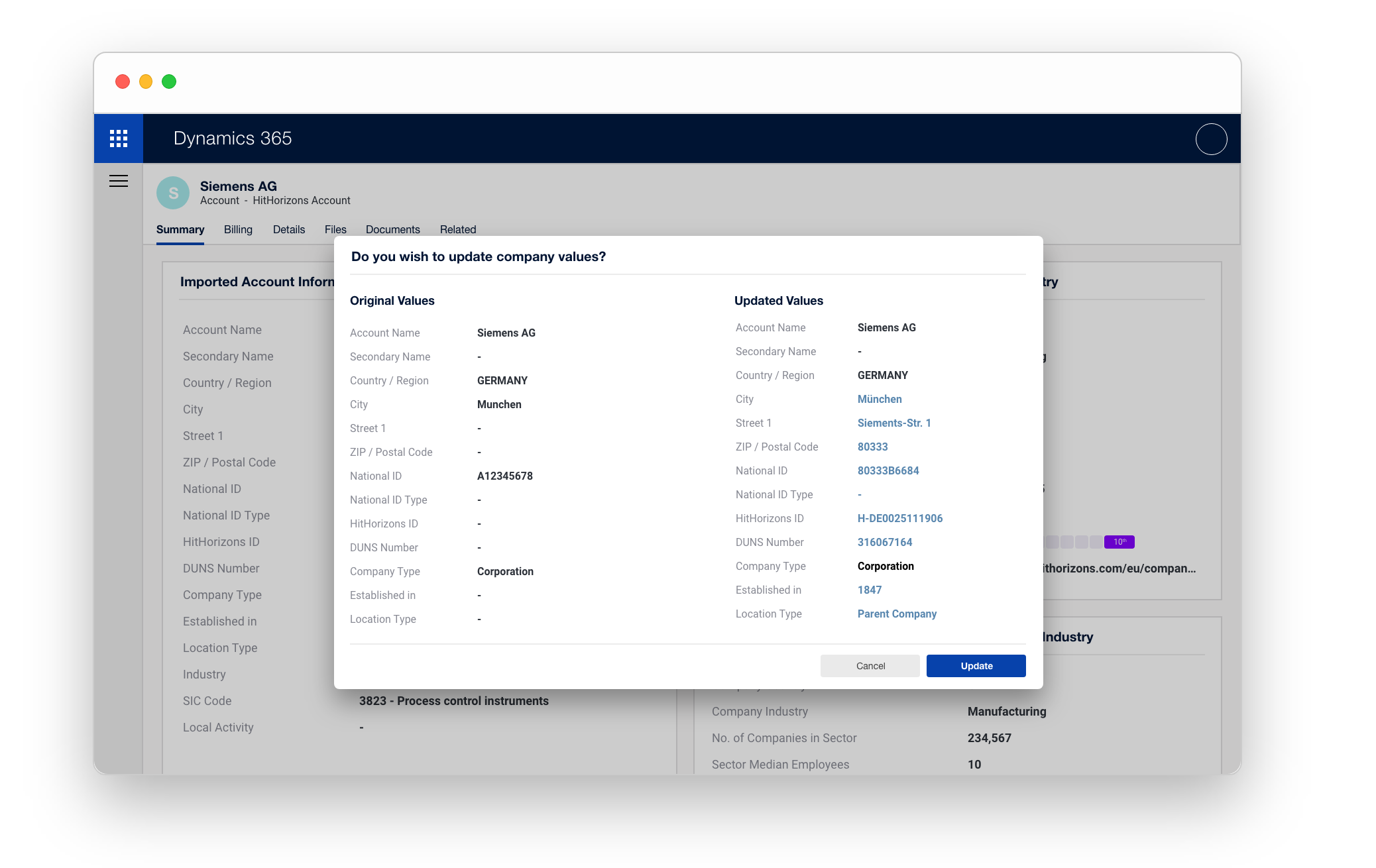 Eliminate inaccuracies, inconsistencies, and duplications in your business records with
HitHorizons API
.