HitHorizons for
Microsoft Dynamics
Enrich any version of Microsoft Dynamics with data on 80M+ companies from 60 countries with our API. Get to know your customers, prospects, partners and their market position, sales performance and number of employees without leaving your Microsoft ecosystem.
See what could be done with your current version of Microsoft Dynamics in a free test drive of our prebuilt solution for Dynamics 365.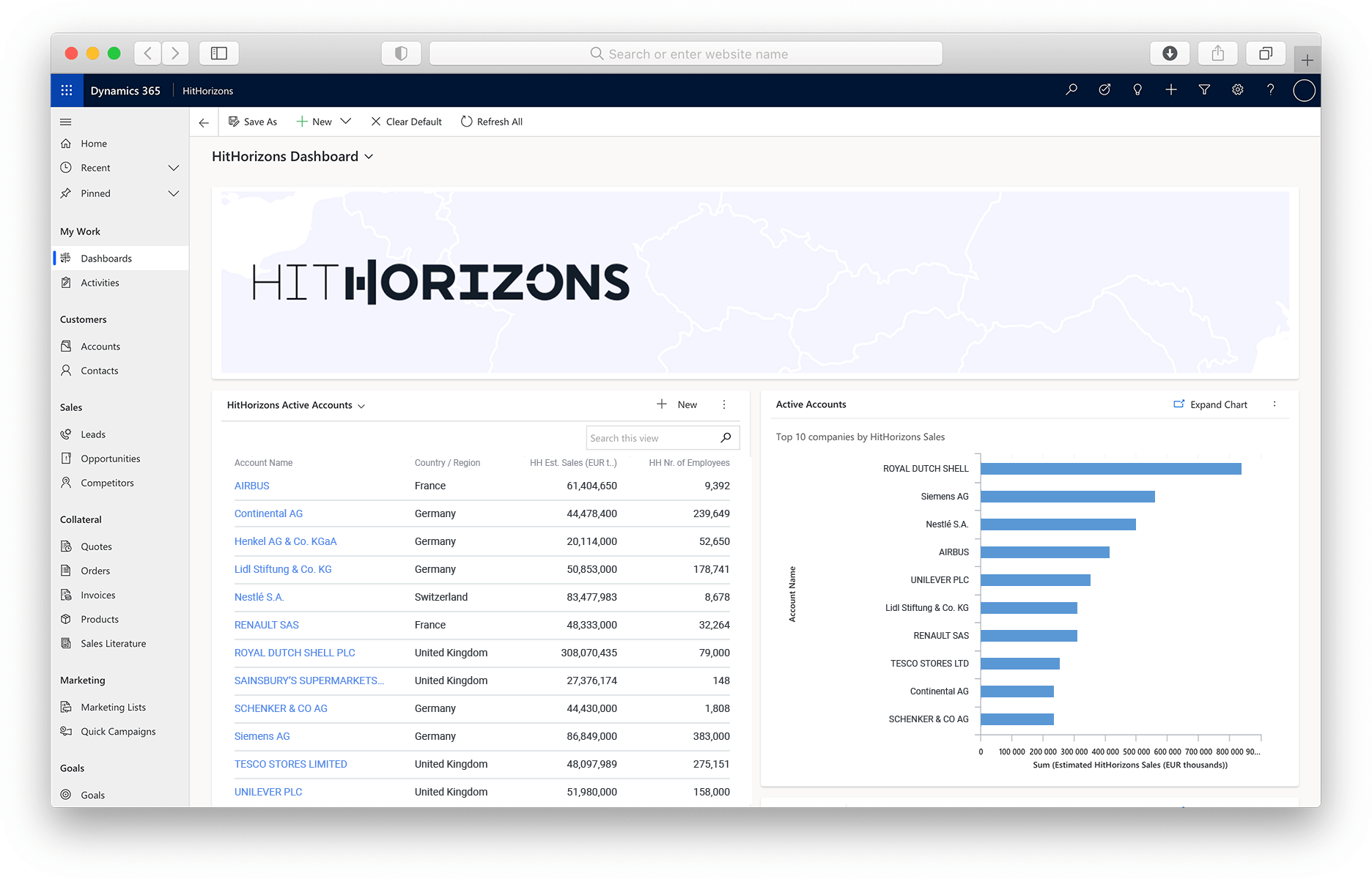 Why reinforce your Microsoft Dynamics with HitHorizons data
Don't waste time searching for information and filling in account details
Set up new Dynamics accounts and update your existing records in seconds. No need to know national IDs of individual businesses. Just start with a company name and autocomplete search and predictive suggestions will get you going. Once you select the company you need, our autofill feature will add company details (such as address, industry, etc.) into the company profile. We will keep all information up to date.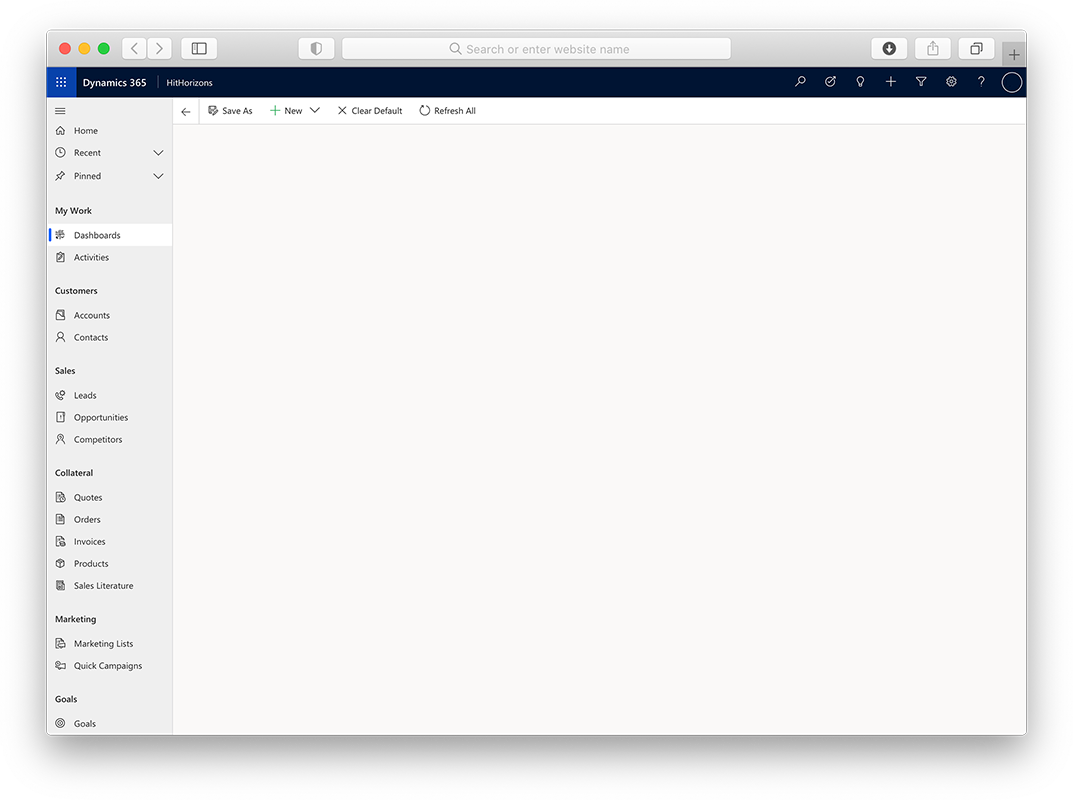 Understand the market position of your customers, prospects, and partners
Evaluate the size of companies using HitHorizons Size Ranking without leaving Microsoft Dynamics. Our proprietary set of indicators shows the market position of individual businesses within a particular industry and country based on sales performance and number of employees.
Get access to even deeper insights at HitHorizons.com with just one click within Microsoft Dynamics and find new leads, partners, and markets to explore. See company statistics, identify similar companies, explore industry and country overviews. Data is updated regularly so there is always something new to discover.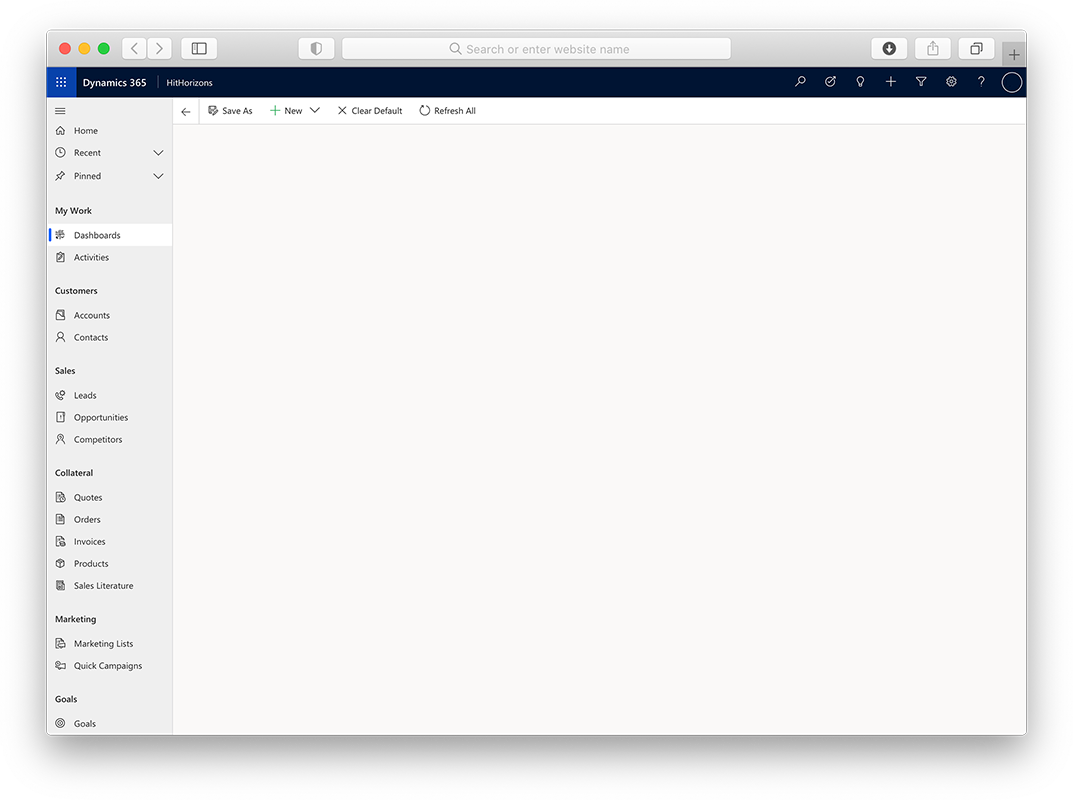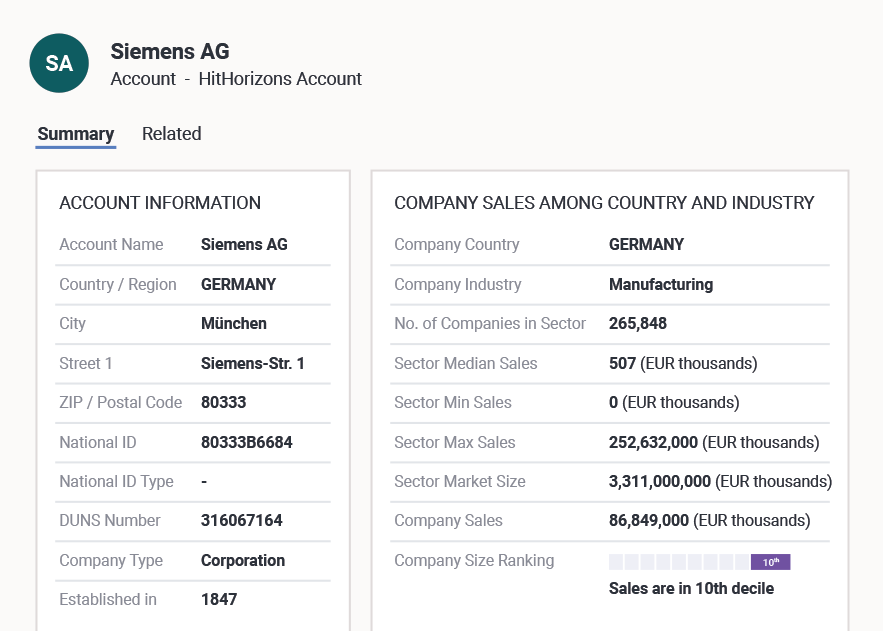 Personalize your Microsoft Dynamics with dashboards
Try our ready-to-use Dynamics 365 Extension with its prebuilt insights dashboards which compare individual accounts based on their sales performance and number of employees. You can also combine your own data with the HitHorizons database in any way you need. If you would like to see what custom-made dashboards could be created for your team, get in touch with us.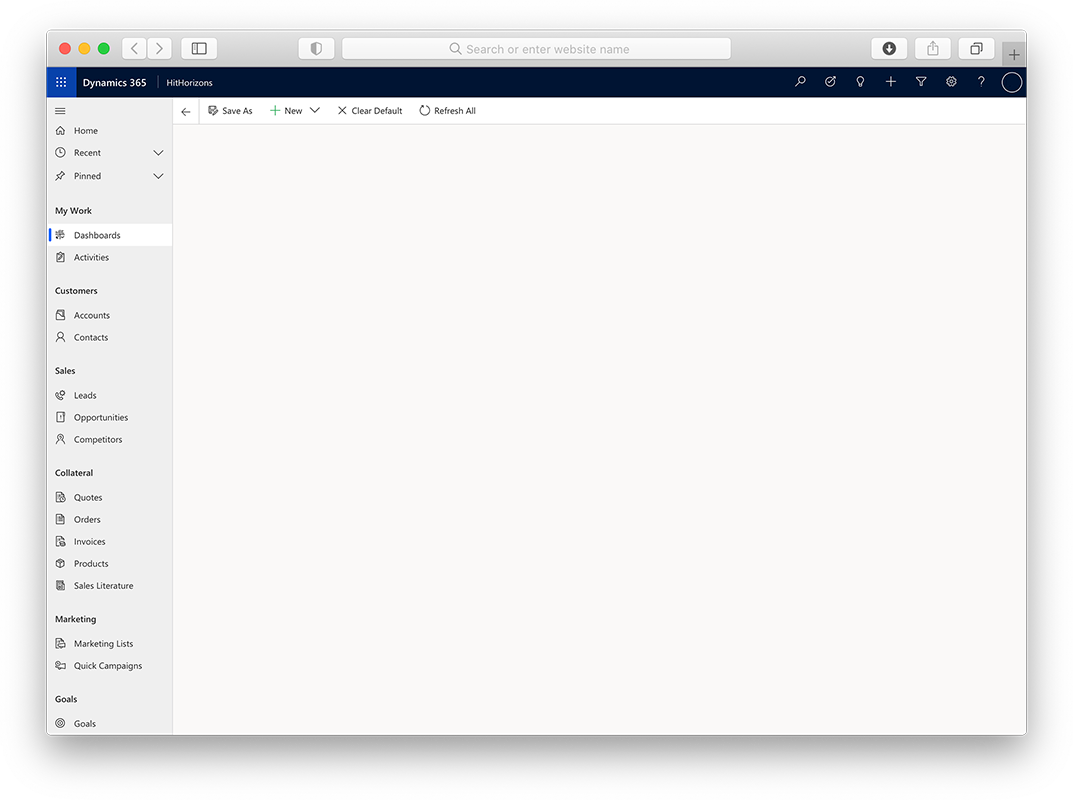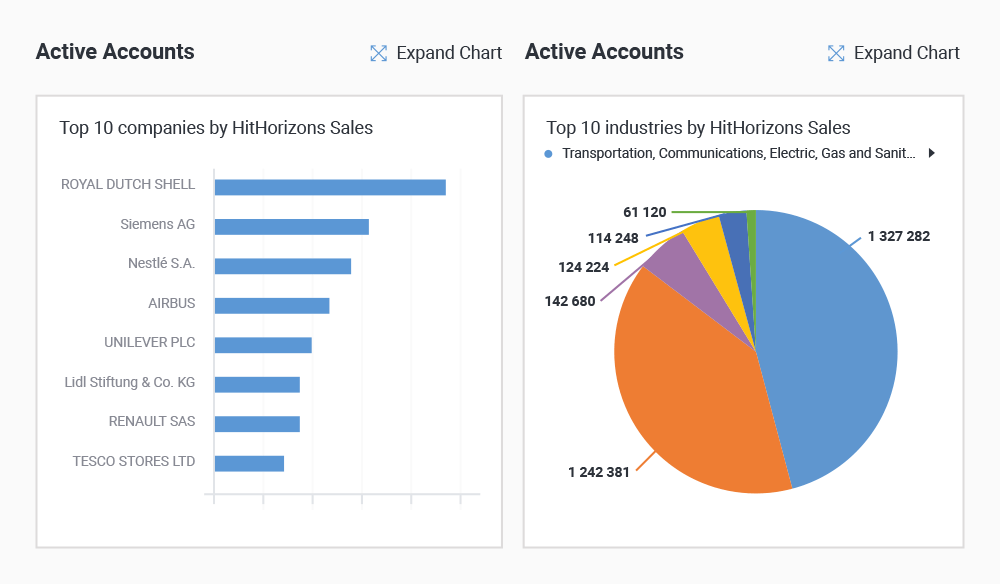 Leave your email address or get in touch with us at sales@hithorizons.com, and we will send you a quote based on your company's goals and data needs.