HitHorizons for
Microsoft Dynamics
Get information about your customers, prospects and business partners automatically. HitHorizons links your Microsoft Dynamics with the database of 75M+ European companies using HitHorizons API and frees up time for more important tasks than searching for essential company data.
Smart company name autocomplete search and company data autofill
API can be linked to any version of Microsoft Dynamics – see our data
Get a free test drive of a prebuilt solution for Microsoft Dynamics 365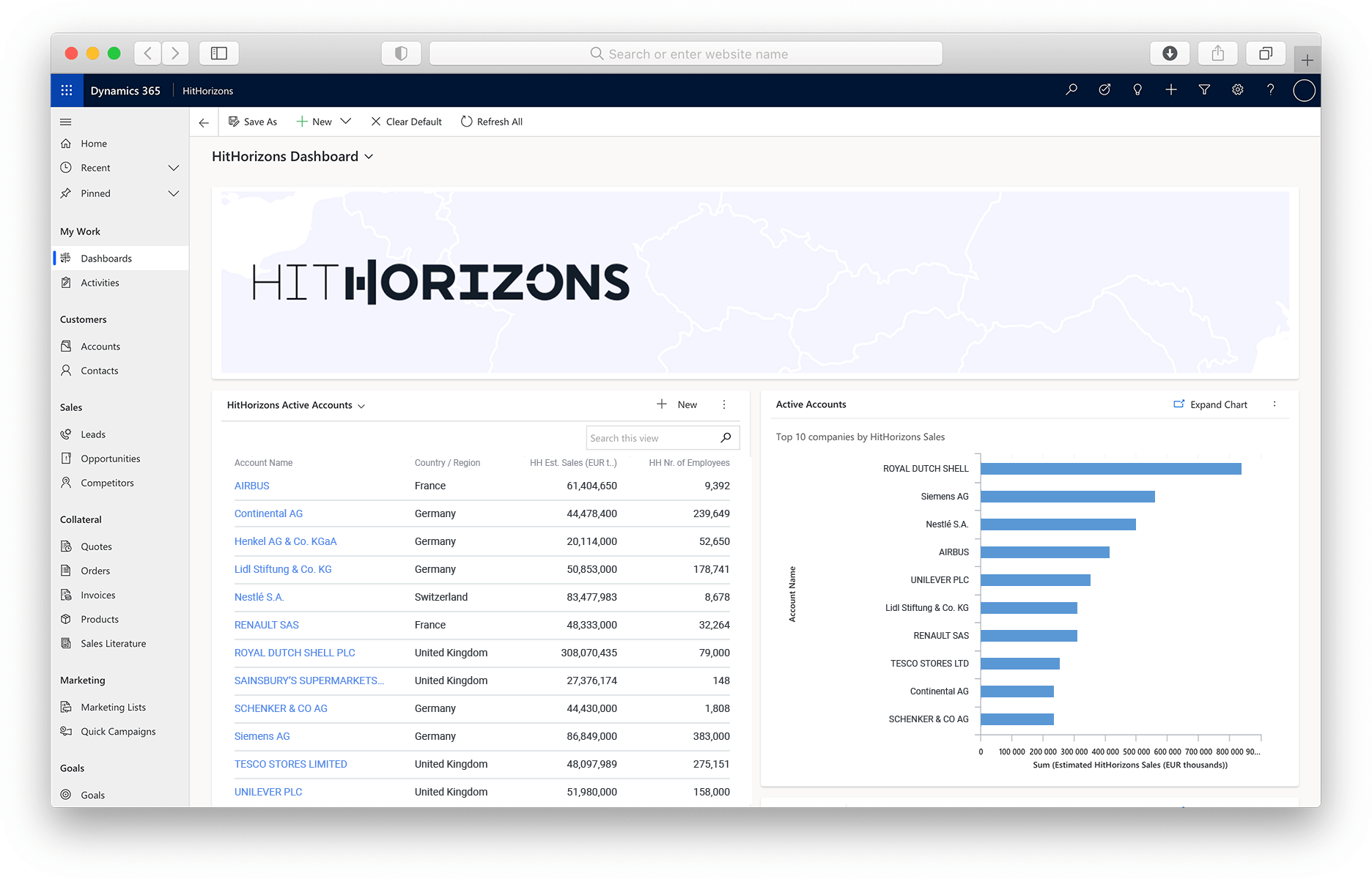 Benefits of reinforcing your Microsoft Dynamics via HitHorizons data
Gain data on 75M+ companies with one API integration
Automate manual search and data entry and generate a smooth and easy transition between your Microsoft Dynamics and a database of companies from 60 countries - whole Europe and beyond. All in one place, one language, one format and in any version of Microsoft Dynamics.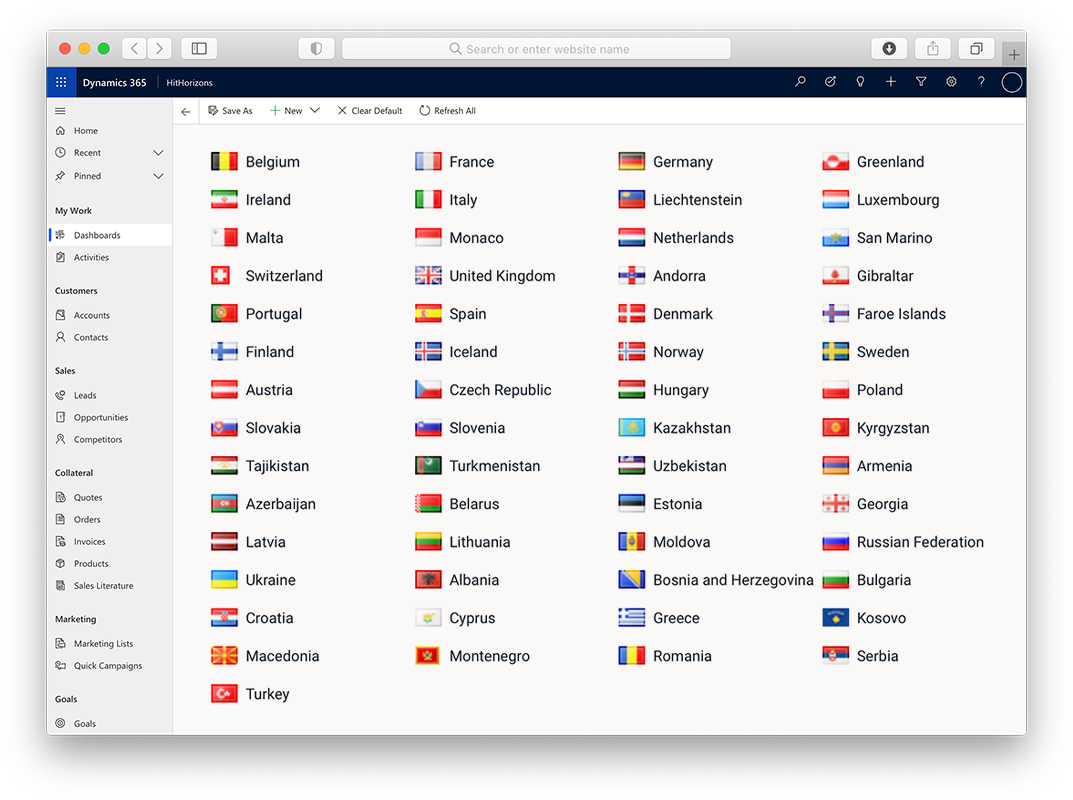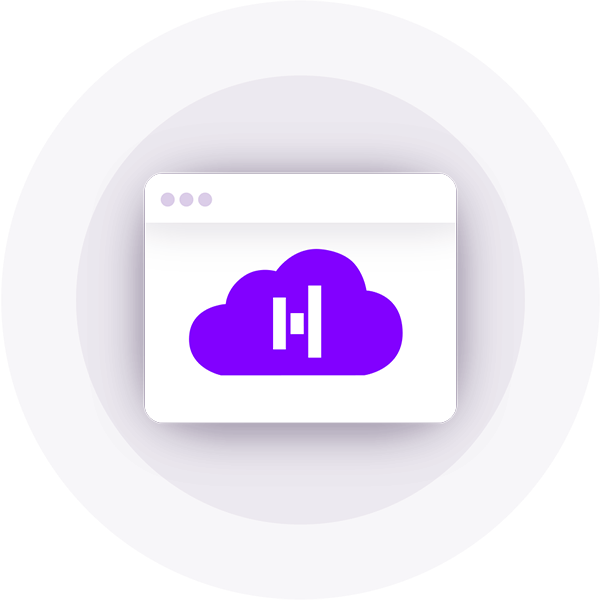 Free up time for more impactful work
Setup new accounts in just a few seconds with an autocomplete search that enables you to select from predictive suggestions as you type the company name without the need to know company ID. In addition, our autofill feature eliminates the need to re-type information into account fields and thus minimizes the amount of typos.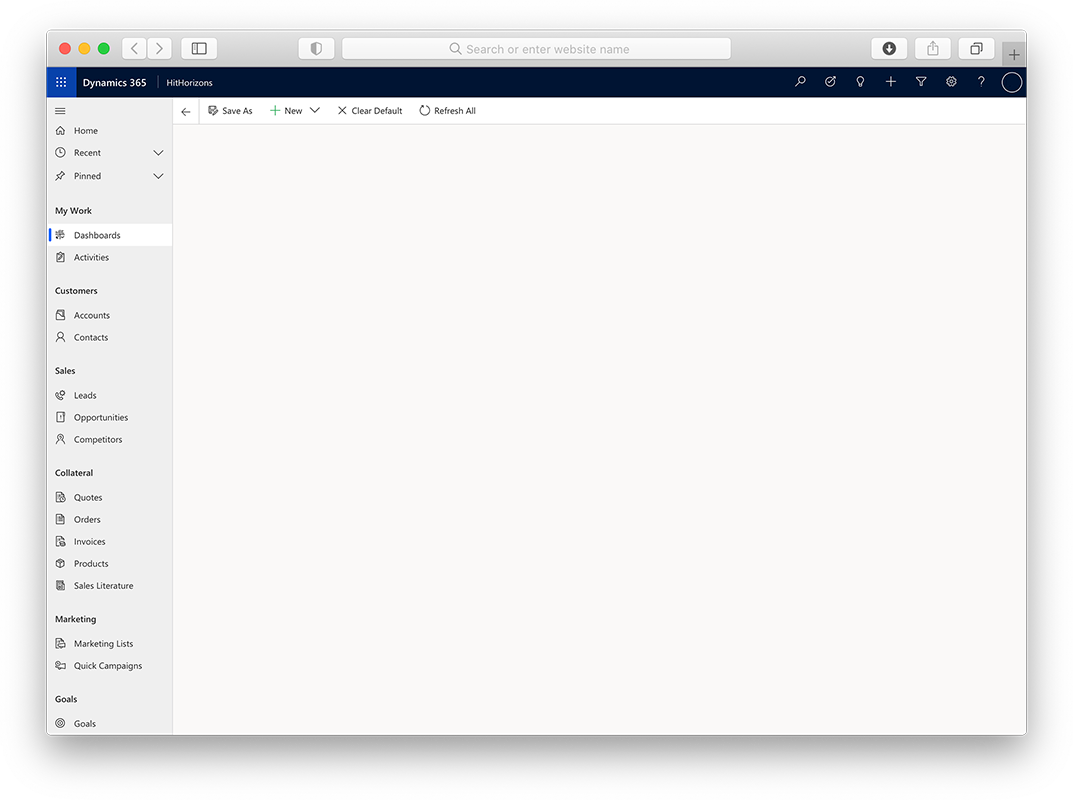 Learn more about your customers' and business partners' market position
Evaluate individual companies' size via HitHorizons size ranking which shows companies' market position among all companies within a chosen business sector based on sales and number of employees data. Our proprietary set of indicators allows you to see the market position of individual companies and compare those companies within their respective sectors and industries.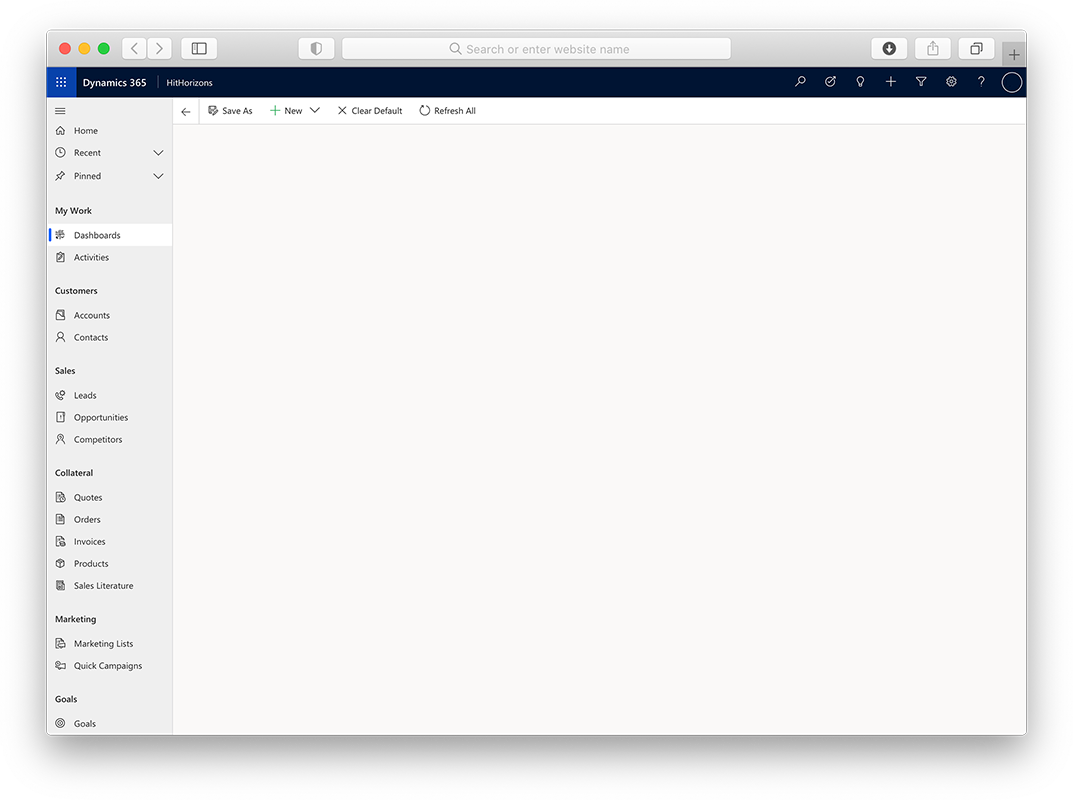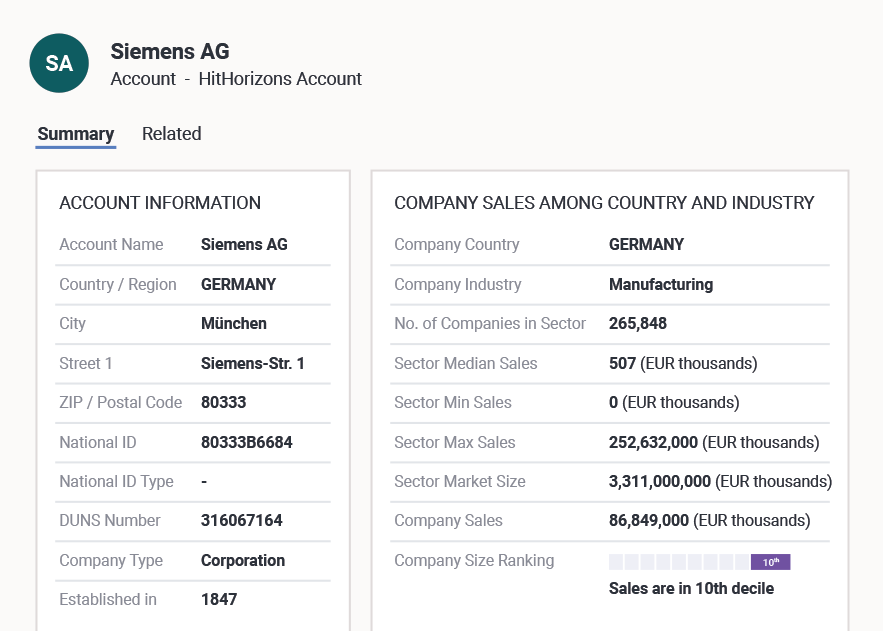 Improve your B2B relationship management
Stay in Microsoft Dynamics to get all the essential information - combine your stored data with data from the HitHorizons database to see regional insights and TOP players. Keep your existing accounts up to date by linking existing company records to our regularly updated database.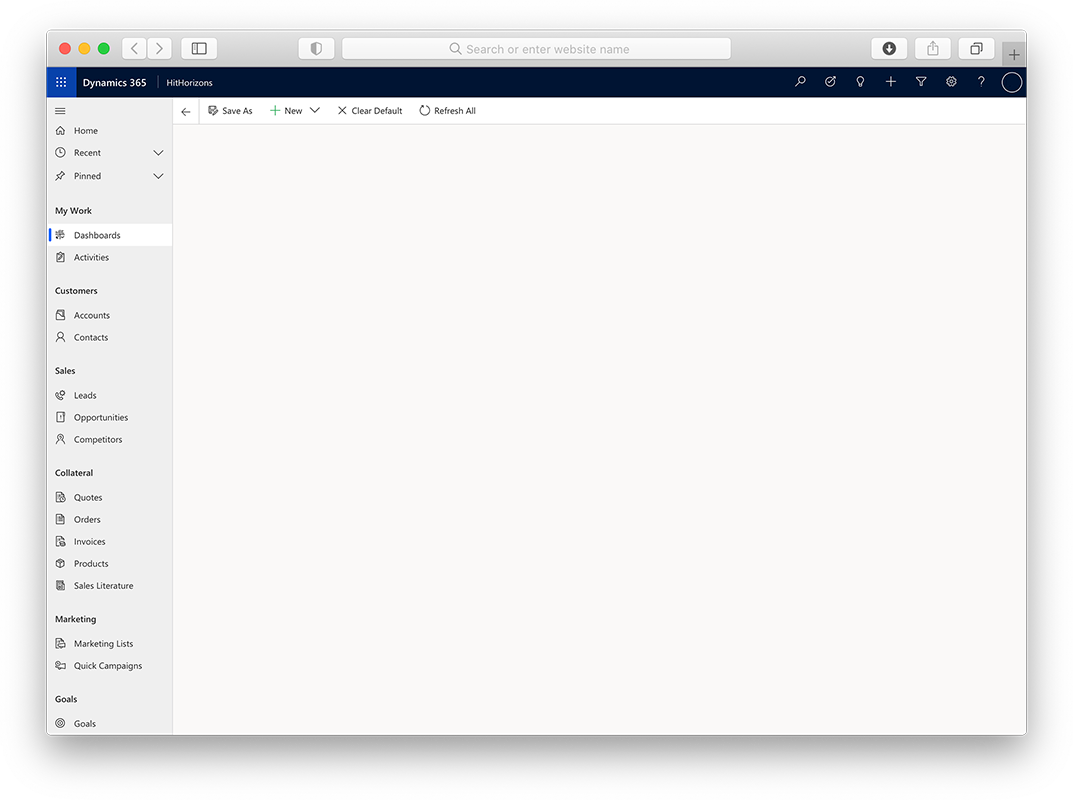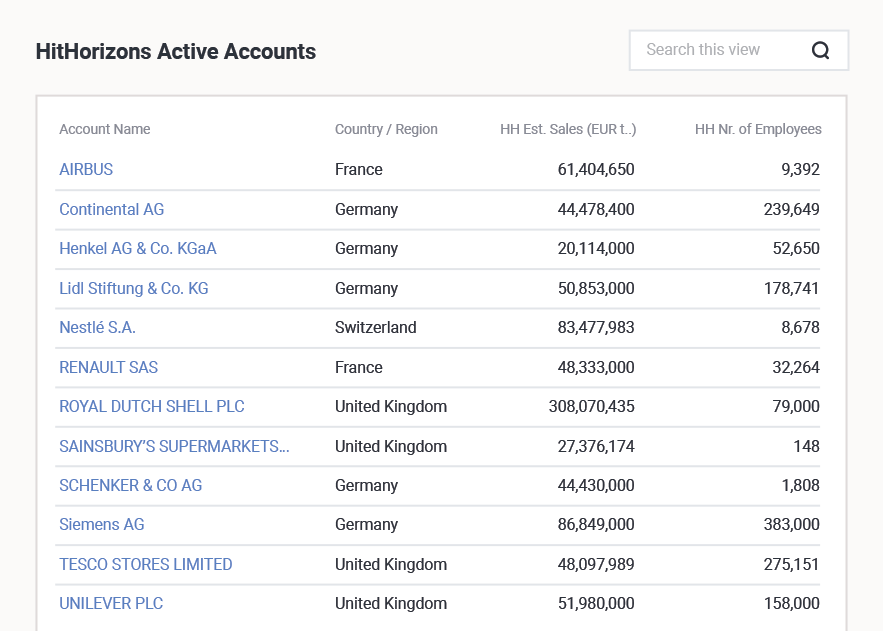 Go way beyond company name and address
Dive deeper into the information of your business partners and easily make data-driven decisions. In addition to basic company data, we provide regional and sector overviews to allow for better segmentation, deeper insights and easier discovery of new opportunities.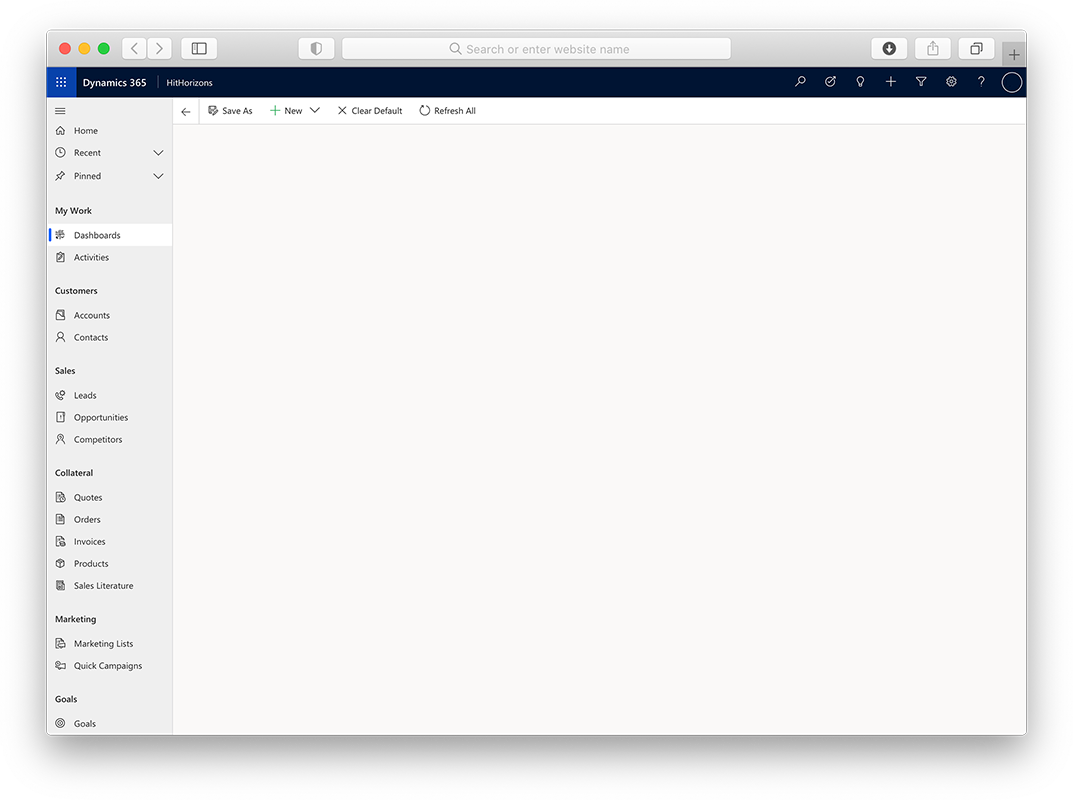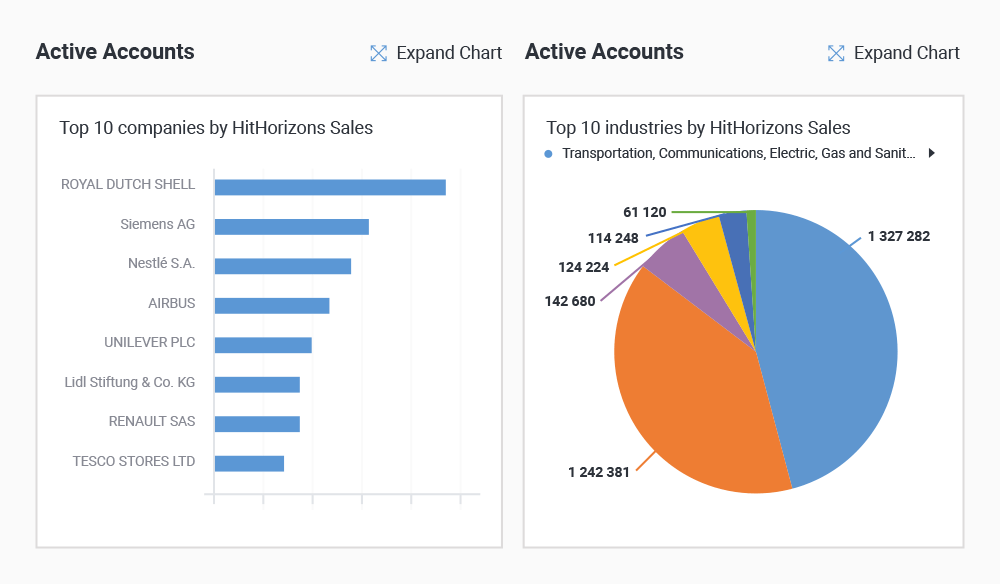 Explore additional insights at HitHorizons.com
Look at a whole segment of similar companies, more detailed analyses of individual businesses or sector analyses done via various analytical lenses such as company market position, sales, number of employees, region, and industry on our website.