First of all, you need to create an Ideal Customer Profile (ICP), a set of characteristics of your ideal future customer. Your marketing department can then use this profile to make targeted advertising campaigns on social media or other channels. Your sales department, in turn, needs contact details of potential B2B customers to be able to reach out to them.
Sales prospecting is more complicated for sales departments because they must find relevant contact details for specific companies based on ICP. A cheap but complicated way is to search for prospects on the Internet. Why is it complicated? You have to search for companies individually, which is not very efficient. As an alternative, you can use national registers in individual countries, but these have a lot of shortcomings. They do not always contain all the data, and the data can not always be downloaded and analysed in bulk. Some exports need to be paid for.
Another option of finding the correct prospects is to use a B2B company database containing market insights. One such tool is HitHorizons Screener, which filters through data on more than 80 million companies from 60 countries (including the whole of Europe).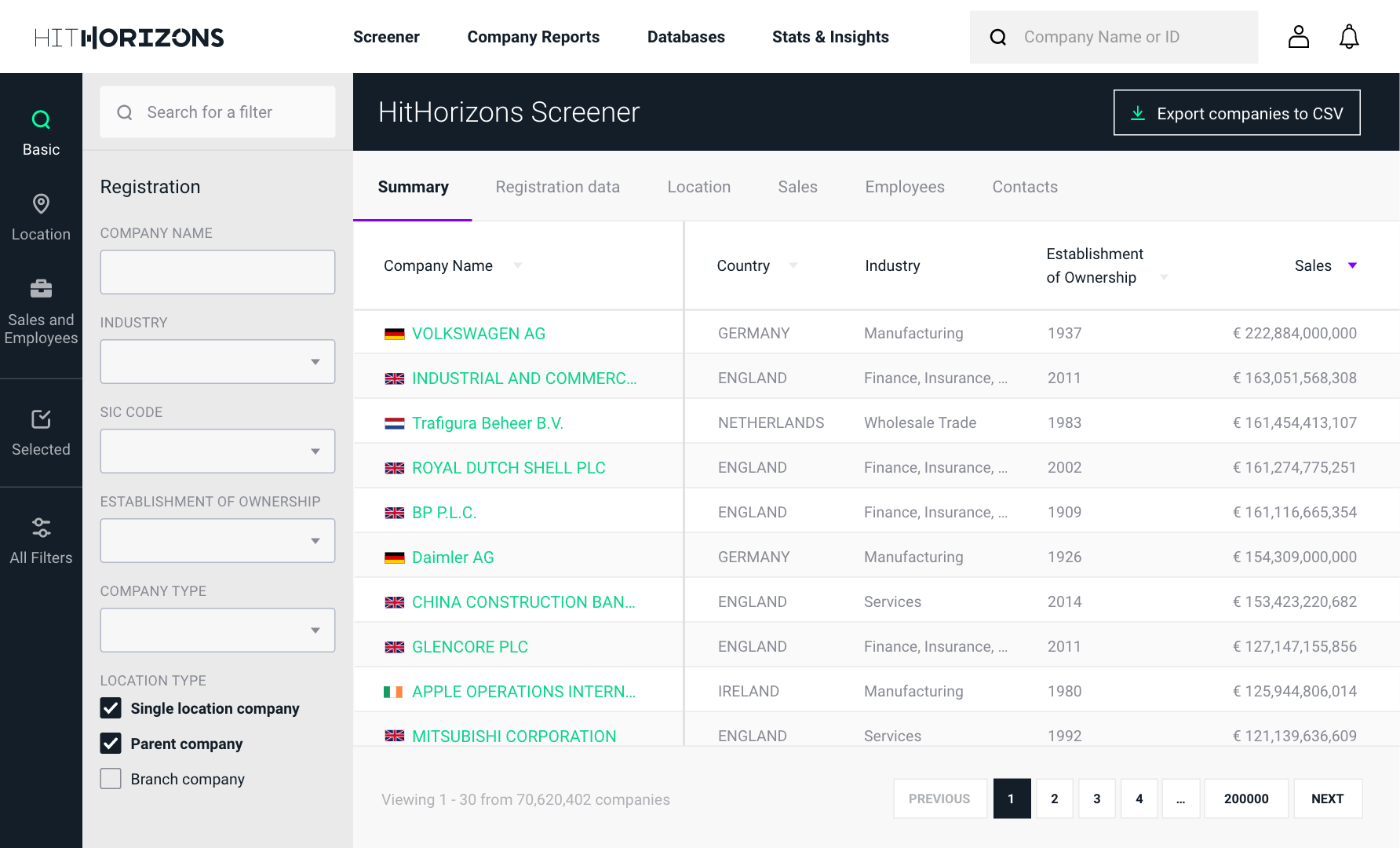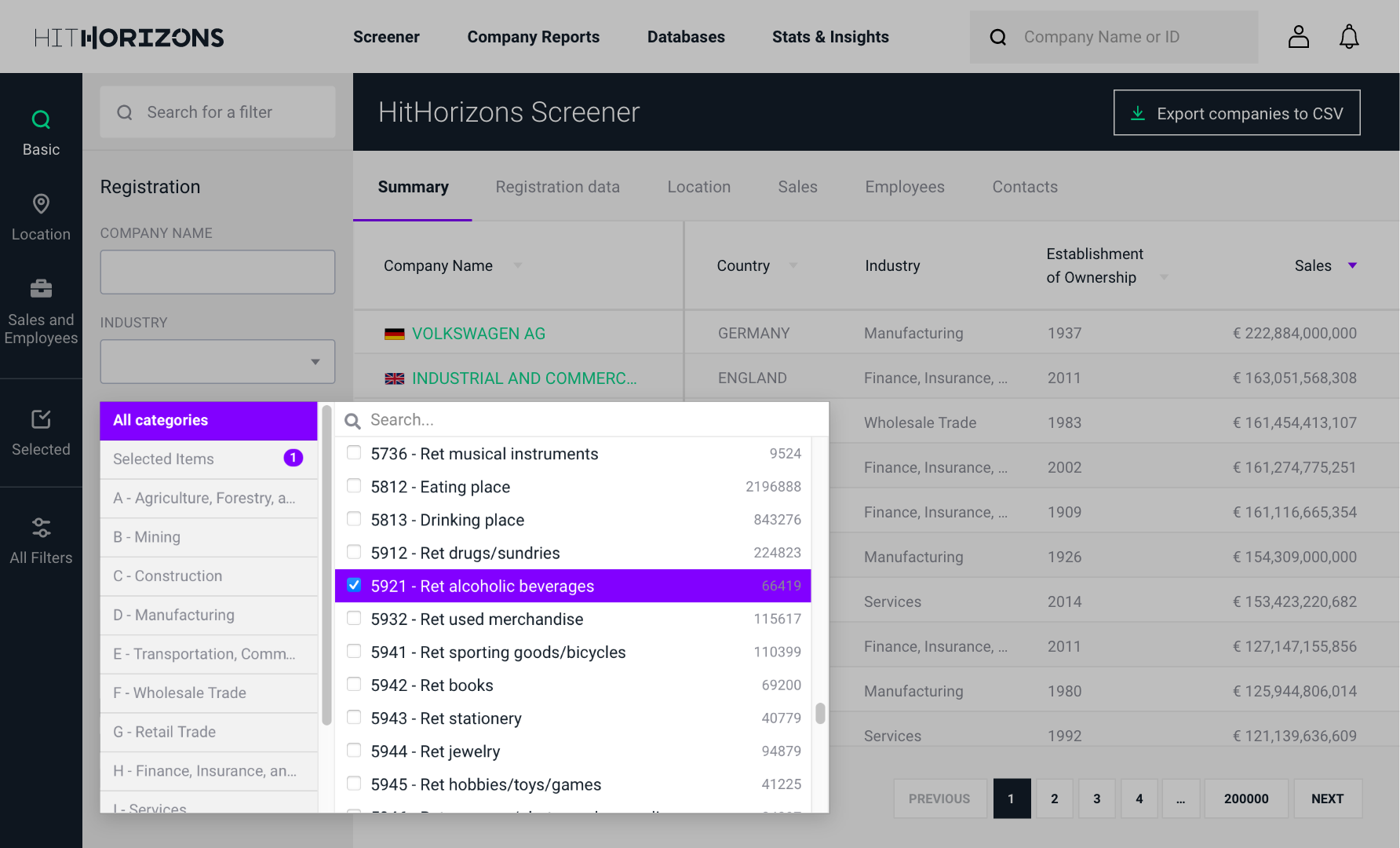 HitHorizons Screener will show you 3,155 companies that match your filtering criteria. If you want to reduce the number of companies, you can also use sales performance as a filter - for example, companies with annual sales of 100 thousand euros or more. In this case, HitHorizons Screener will show you 1,047 companies that you can add to your database of prospects.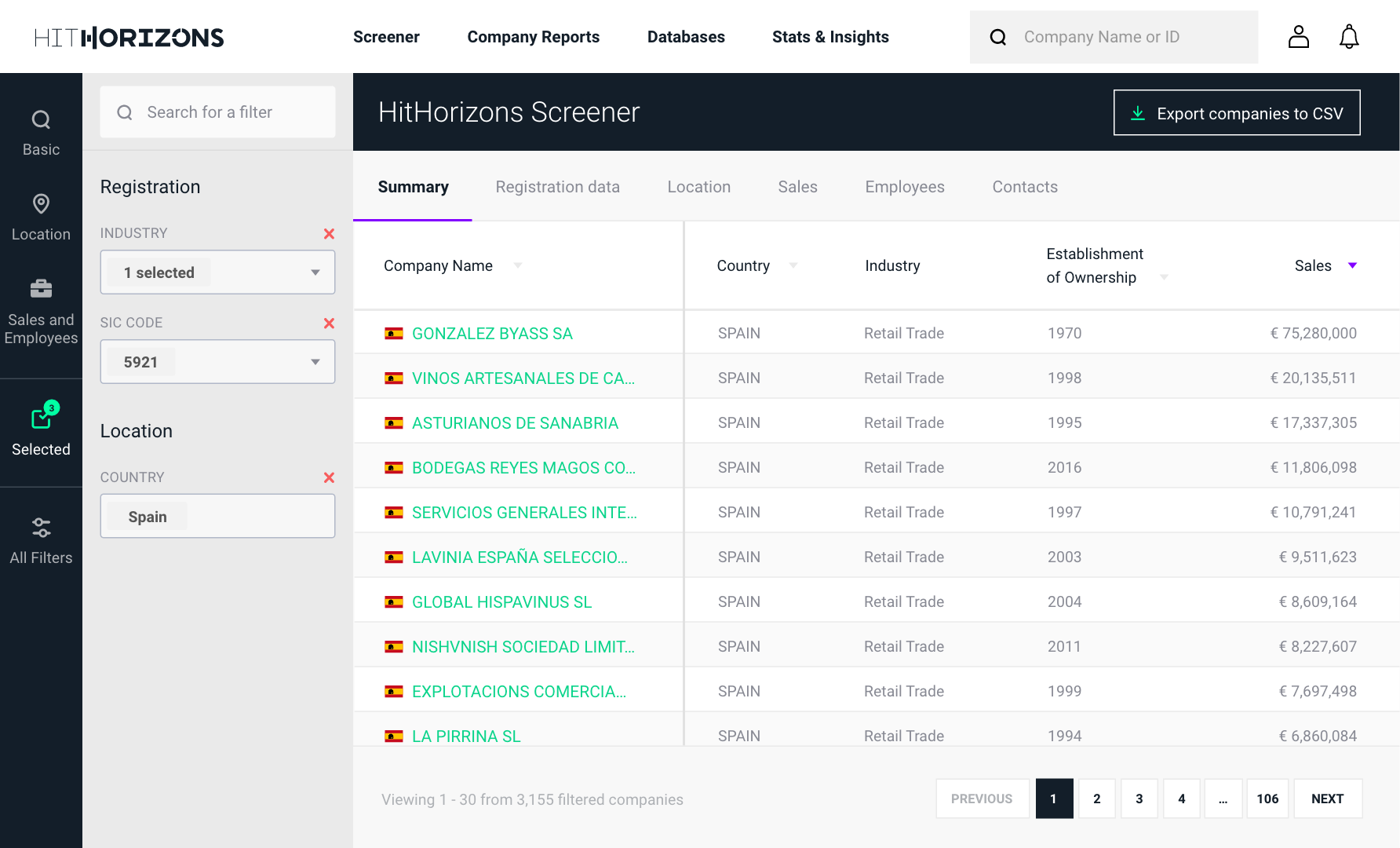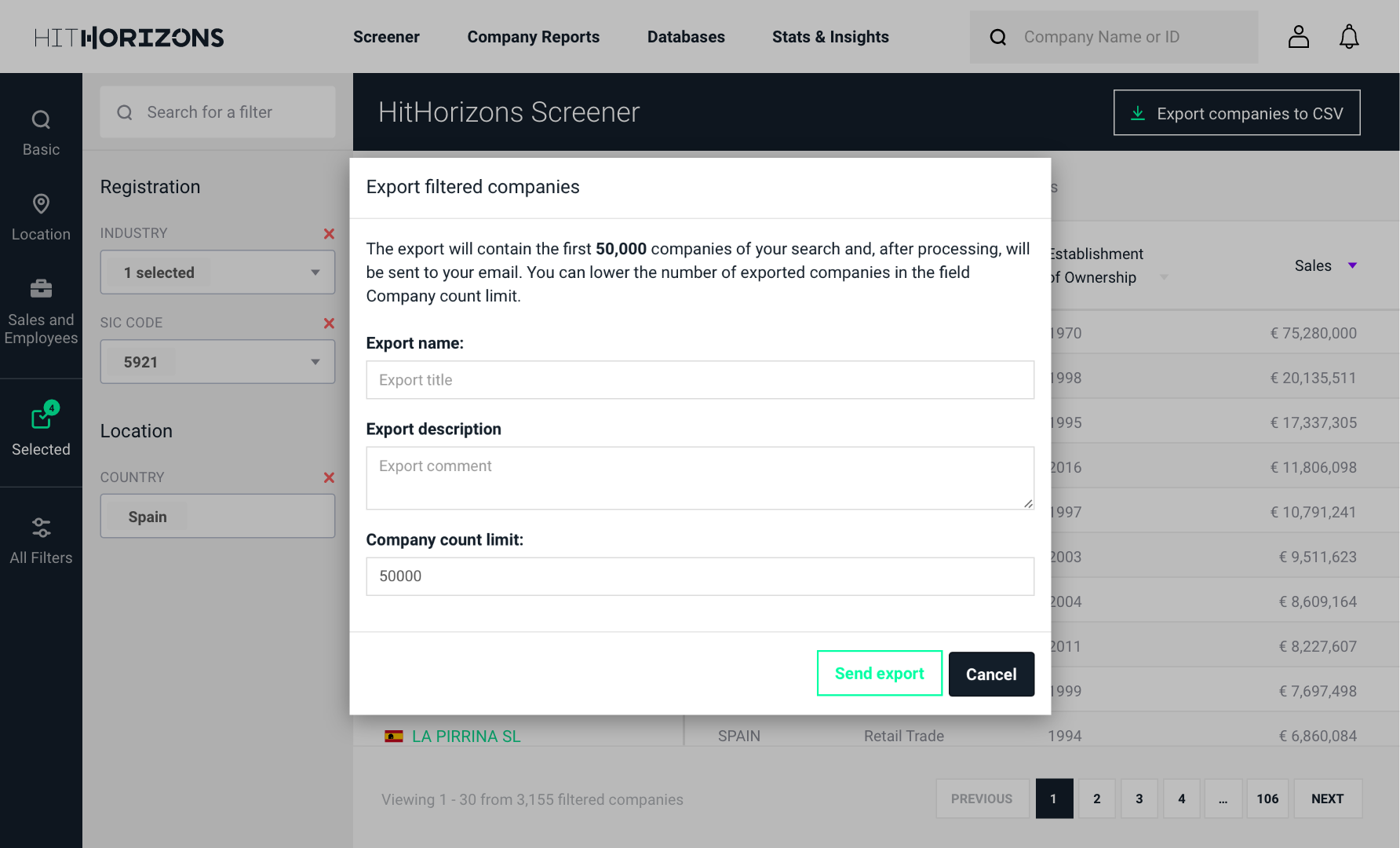 Sales departments can use HitHorizons Screener to find companies they have defined within the ICP and then use Linkedin, cold calling, or email to contact those companies directly.
Let us show you how HitHorizons Screener can help you find B2B prospects and turn them into your customers at sales@hithorizons.com.
Explore more contents on HitHorizons
Browse related
use cases
Use HitHorizons Screener to simplify the process of B2B lead generation. Streamline your outbound lead generation and acquire new partners easily.
View use case
Finding a new business client among 50 million companies in the European Union can be painful. Learn how to reach potential B2B partners and wholesalers quickly and efficiently.
View use case