B2B leads can be generated through paid advertising and outbound / inbound lead generation. Paid advertising is about engaging potential B2B customers through ads on Facebook, Youtube, Linkedin, or other relevant platforms. Inbound lead generation is about passive content creation where your aim is to engage with your audience as much as possible and motivate them to contact you (videos, articles, blog posts, etc.). Outbound lead generation is more proactive. It involves contacting potential customers through cold calling, cold emails, messages on Linkedin, etc.
HitHorizons aggregates 30+ data points on more than 80M+ companies from 60 countries (including the whole of Europe).
HitHorizons Screener
searches through the whole HitHorizons database based on filtering and sorting criteria relevant to you (company name, address, industry specification (including SIC Code), number of employees, sales performance, contact details, etc.).
In the case of outbound lead generation, you will need a comprehensive and accurate list of companies you want to target and their contact details. There are two ways to get those: (1) An online search focused on relevant industries. This is usually time-consuming. (2) Searching through government registers. In this case, data is often incomplete, entered incorrectly, only available in local languages, and provided in formats that need additional processing. None of these options provide more complex market insights that would tell you where individual companies stand compared to each other. Here is where the HitHorizons database and HitHorizons Screener can help.
Here is how you can get a list of leads using filtering criteria relevant for your industry and region
Let's say your company produces bikes, and you are looking for companies selling bikes, for instance, in France, and more specifically, in Paris.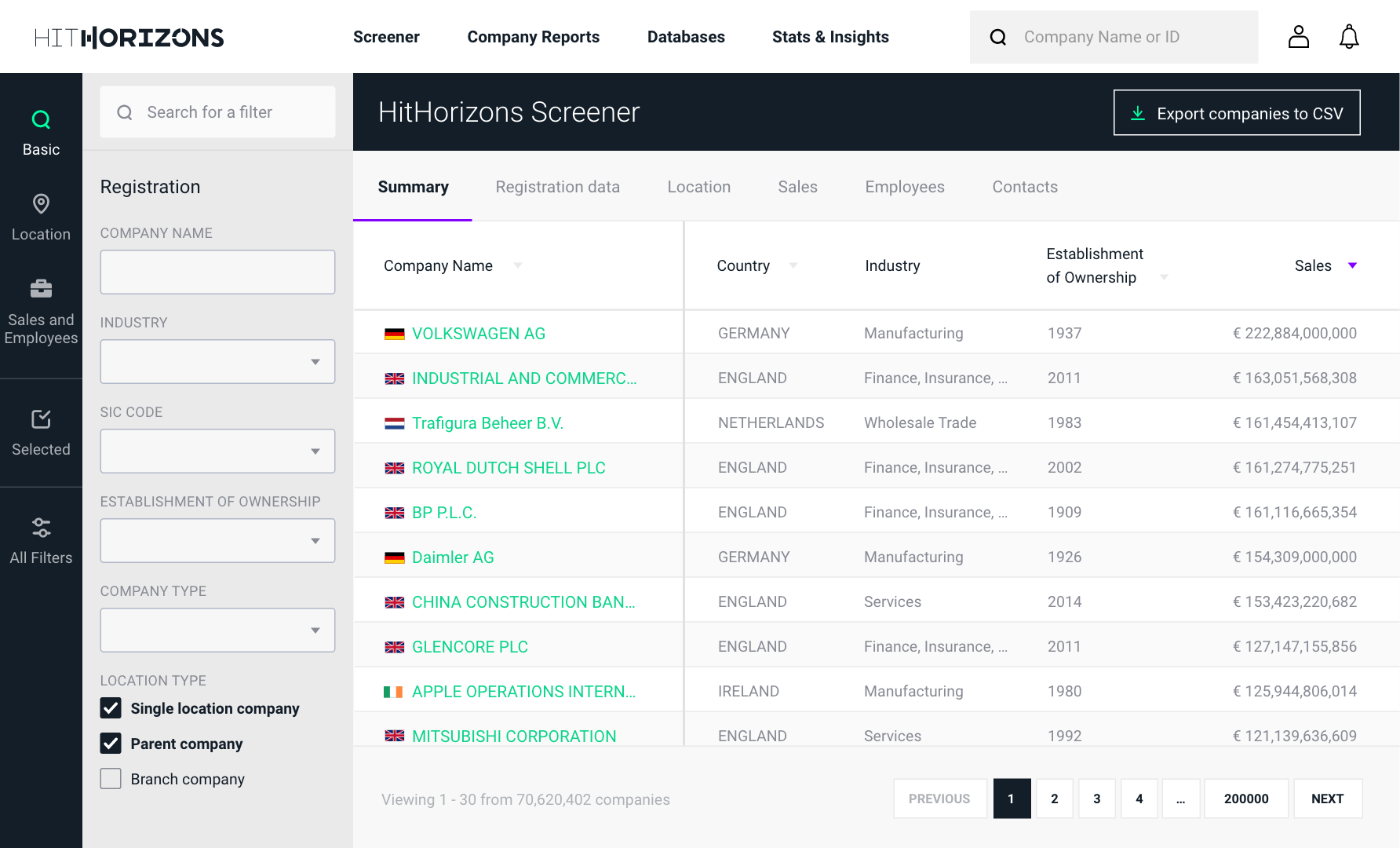 To find relevant companies using HitHorizons Screener, you would need to select 4 filtering criteria - country, city, industry, SIC code (in this case 5941 - ret sporting goods/bicycles).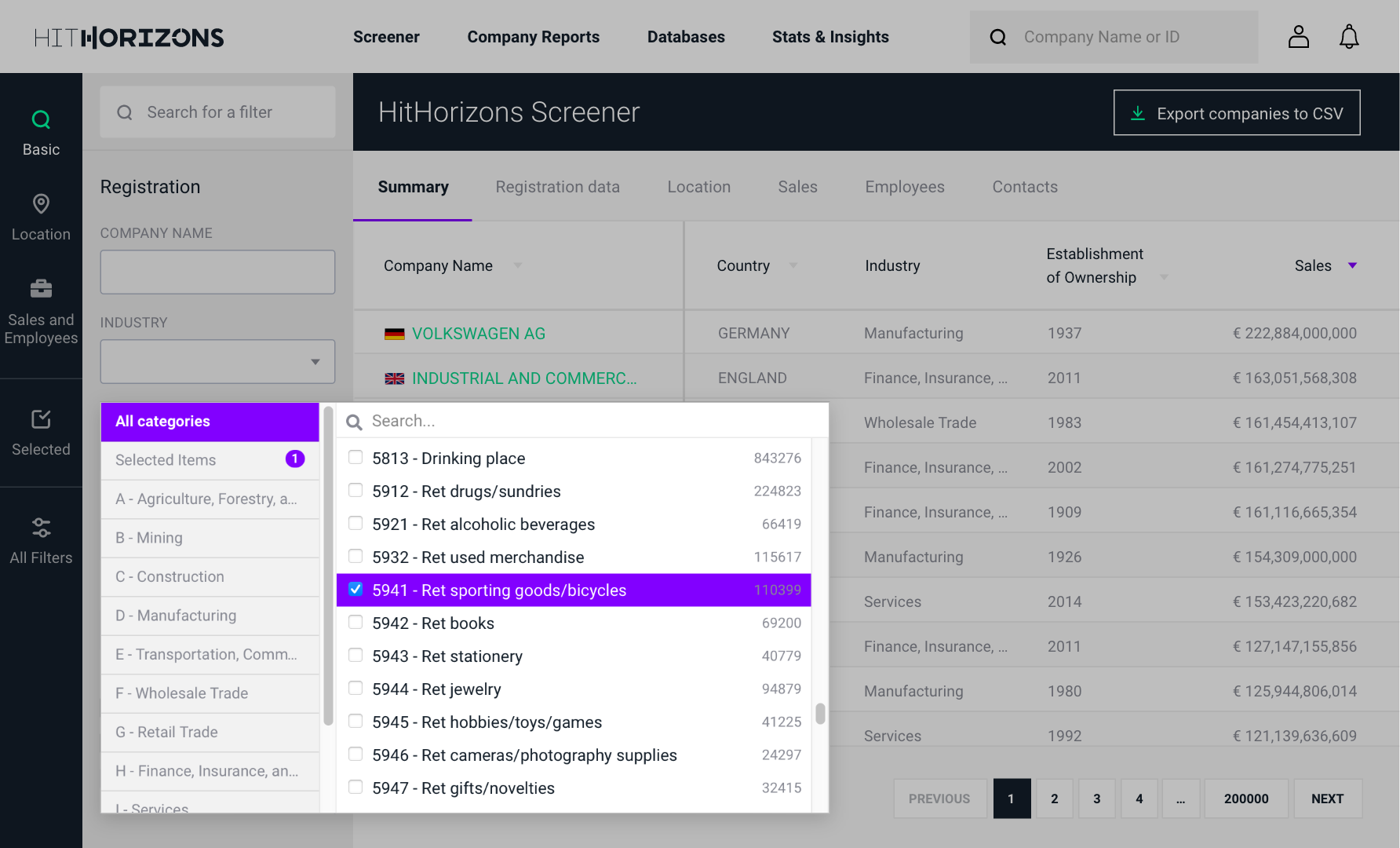 HitHorizons Screener would show you 330 companies operating in that sector in Paris. You can always narrow your search down by focusing on particular streets in Paris or expand the scope by taking a look at the whole of France or the whole of Europe.
Let's say you are interested in the whole of France. In this case, HitHorizons Screener would offer you a list of 9,917 companies. If this number is too large for the capacities of your sales team, use another relevant filter such as, for example, annual sales (over 500 thousand euros). In this case, HitHorizons Screener would give you a list of 2,555 companies. You can export all company data in CSV for further processing in any software (CRM, ERP, analytics software, data visualisation tools, etc.).
Find new customers across the whole of Europe, analyse individual industries and markets, get a grasp on the broader competitive landscape. No matter what your goal is, you will be able to get the data you need through
HitHorizons Screener
.