To prepare a strategy for our own UK expansion, we partnered with ChannelCreator, a provider of European sales consulting for B2B software companies. From starting our Go-To-Market planning to the beginning of outreach, the whole process took less than 3 weeks. Here is how we combined HitHorizons data and ChannelCreator's unique sales consulting approach.
HitHorizons aggregates 30+ data points on more than 80M+ companies from 60 countries (including the whole of Europe).
HitHorizons Screener
searches through the whole HitHorizons database based on filtering and sorting criteria relevant to you (company name, address, industry specification (including SIC Code), number of employees, sales performance, contact details, etc.).
To get us ready ChannelCreator
Prepared a Go To Market (GTM) strategy
Produced an updated Partner Program for referrers and implementers
Defined the Ideal Customer Profile (ICP) for our lead generation tool
Drafted a cadence of messages to be sent via LinkedIn
Researched a target list of prospects that met the ICP
Created an audience of decision-makers within these prospects on LinkedIn and commenced outreach
Using data in our database (which includes the UK), the ChannelCreator team produced a list of target accounts that met the ICP within just one hour. Using our export to CSV feature, data was passed to ChannelCreator's Head of Insight, who then worked with ChannelCreator researchers to enrich HitHorizons' B2B data with:
Company growth metrics from LinkedIn
Level of international maturity of each business from website cues (multiple languages, evidence of international partners, etc.)
The resultant sales and marketing data was handed over to ChannelCreator's Head of Demand within one week. An audience of 400 decision-makers on LinkedIn was built in record time.
Go to the ChannelCreator website and learn more about how they can help you expand within the European market.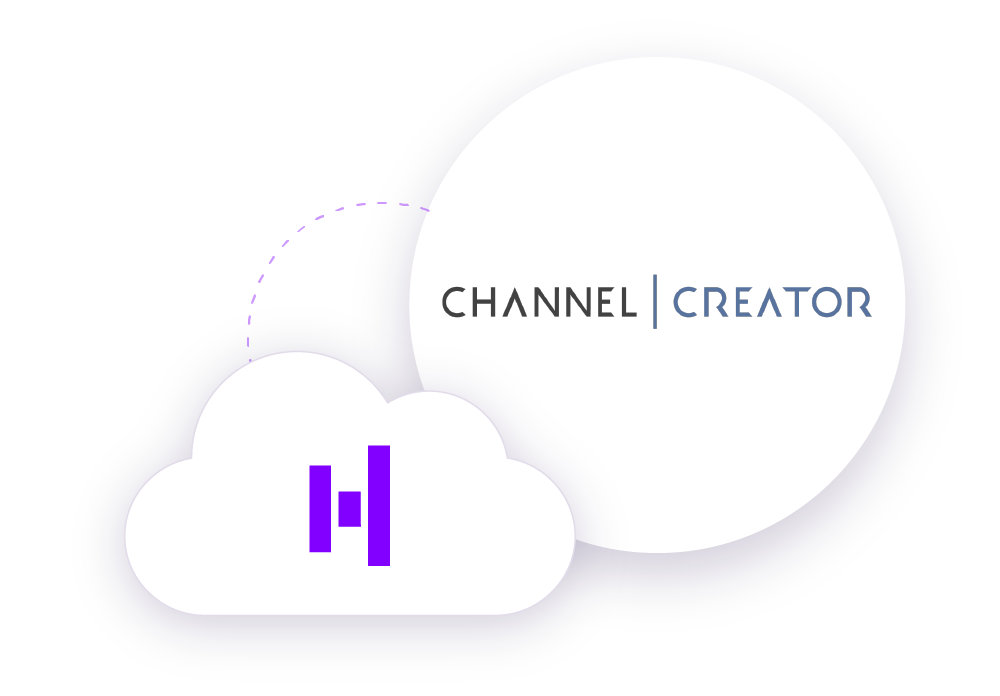 About ChannelCreator
ChannelCreator was set up in 2007 to help B2B software companies sell and internationalise, whilst minimising the associated risks, and has served more than 100 software companies from the US, Canada, Israel and across Europe to expand sustainably and profitably into new European markets
ChannelCreator has the expertise, the contacts and the representatives to deliver strategy, pipeline, ecosystem development and revenue targets through both channel sales and direct enterprise sales to ensure a fruitful future in Europe
ChannelCreator – outsourced European sales for B2B Software Companies
Whether the ideal partner is a Vodafone, an Ogilvy, a Sapient Razorfish or a SAP, ChannelCreator leverages its network of experienced and well connected representatives to brief, qualify, and validate the potential opportunity with the right channel partners. This delivers well qualified pipeline, and rapid access to pilots that are then supported by trusted, local partners.
ChannelCreator works closely with a selection of these partners, enabling them to differentiate their offerings to end users using the innovative, agile products and services that our clients provide. As such, these preferred partners represent a significant portion of ChannelCreator's business value by ensuring that revenue is generated for our clients as swiftly and predictably as possible.
ChannelCreator also excels in direct enterprise sales, with a track record of selling into major corporates such as Next, Majestic Wine, Debenhams, DFS, Littlewoods, Screwfix, Lyreco, Zooplus, Vodafone, Telenor, T-Mobile, Saint Gobain, Parker Hannifin, WorldPay and many more besides.
The portfolio of companies currently represented by ChannelCreator can be found at https://channelcreator.com/portfolio/
Expanding into Europe – the challenge for Software Companies
As you will know, the software market is an ever more competitive place, and entering Europe presents a number of challenges, not least:
Localising for language, currency and tax
Targeting the right markets and prospects to gain a solid foothold
Differentiating against local competition
Establishing credibility as a new player in the market
Servicing customers in multiple, distant time-zones
Combine this with the array of options for entering the market, either by opening an office, hiring a team, selling via a distributor, starting out with a GM Europe or working with an agency, and Europe becomes a daunting prospect. However, with 28 countries and more than 500 million consumers, there's a lot of revenue, and profit, to be made if you get it right.
The Sustainable Solution – Build an Ecosystem
As has been demonstrated by the software giants of the past 25 years, sustainable, scalable software sales work best via a network of partners; influencers, implementers, resellers, and value added technology partners that provide your proposition with relevance, local resources and leverage within the end customer's existing technology landscape.
Building a partner ecosystem enables you to hear about the deals, be recommended to end customers by their trusted advisors, and deliver projects without shipping an entire team to a different continent. Direct sales works in Europe, but only where an ecosystem exists to support the sale and the ongoing development of the customer's solution.
Find new customers across the whole of Europe, analyse individual industries and markets, get a grasp on the broader competitive landscape. No matter what your goal is, you will be able to get the data you need through
HitHorizons Screener
.