Obtaining company data that can be subsequently analysed is complicated, with just a few exceptions among European countries. When analysing thousands of companies, it is almost impossible to obtain data manually by searching the Internet and viewing annual reports - you would have to spend a lot of time, which is not very efficient.
It could be easier to look at the state registers of companies in individual countries. The problem is that these data are not complete in most countries, and their quality depends on the level of sophistication of individual registers and companies' reporting responsibilities.
For example, in Czechia, company data and financial statements are accessible. The problem is that they are only available in PDF, so you would have to enter data into your analytics software manually. In Austria, company data is only available for a fee. In Germany, only access to some data needs to be paid for; however, many companies do not submit financial statements at all, or they only submit their simplified version.
The most time-efficient solution is to turn to the services of other companies. HitHorizons aggregates data on more than 80 million European businesses. The data contains basic information about individual companies, such as their name, registered office address, identification number, contact information, industry and SIC code, sales performance, and the number of employees.
With HitHorizons API, you can search and analyse companies directly in your analytics software. Our API is ready to be integrated with business intelligence and visualization tools such as Power BI, Qlik, and Tableau. In addition, you can combine this data with data from other sources to prepare an even more complex analysis.
See a demonstration of HitHorizons data visualisation in Power BI.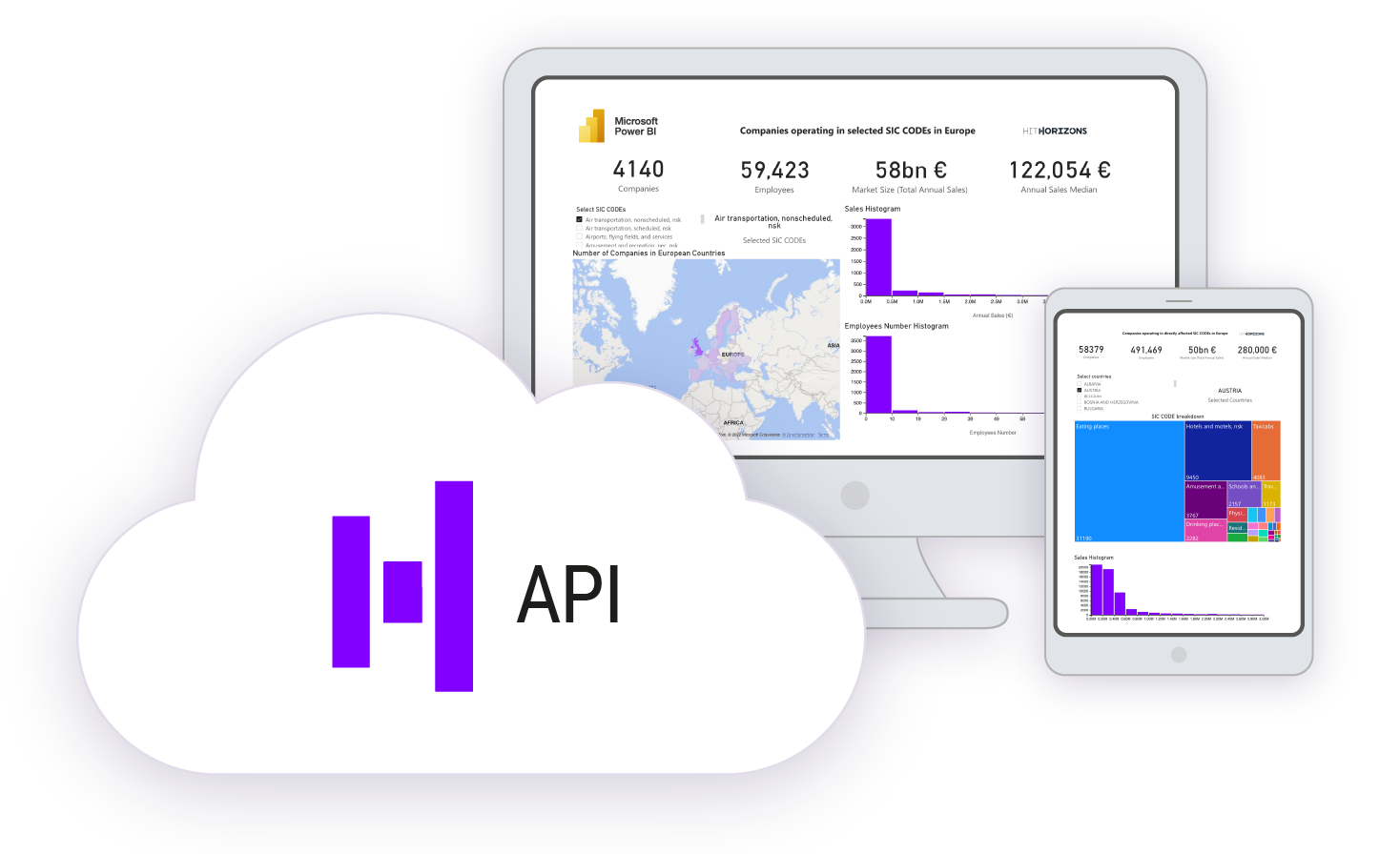 To get the data, all you have to do is "call" a specific segment of companies through relevant software and API. For example, "companies doing business in e-commerce in Germany." This data will then be downloaded to your software, where you can analyse it further.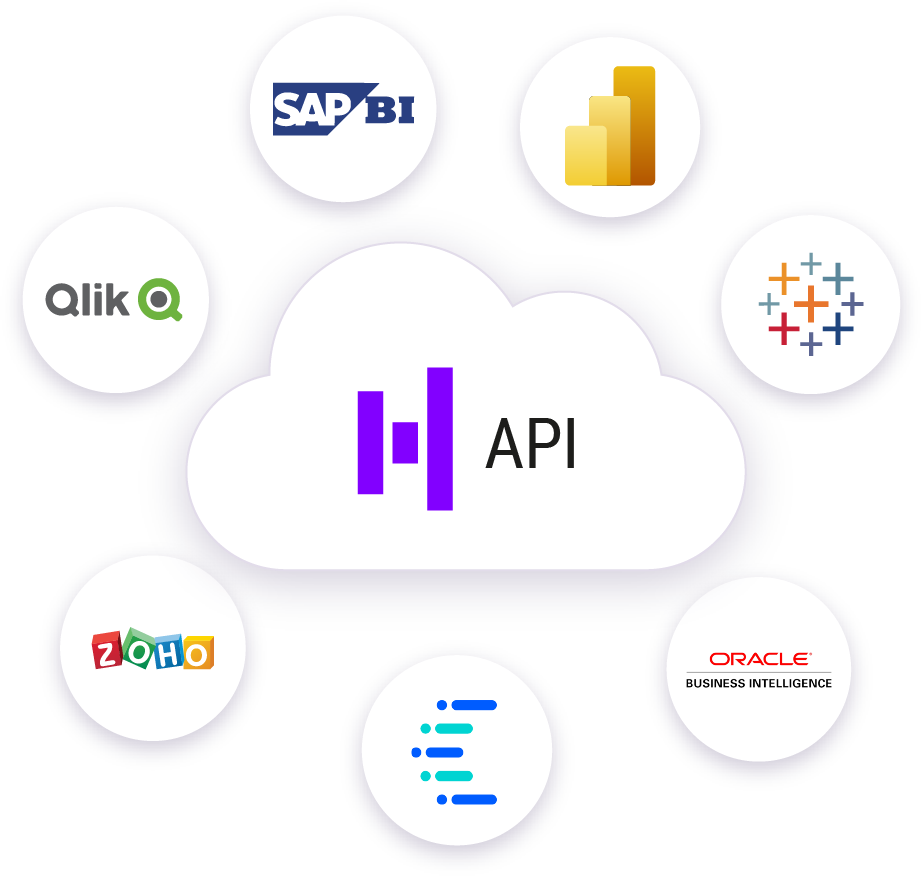 For example, you can look at the largest companies in terms of sales and the number of employees in different regions of Germany. Or create various graphs and histograms using any data visualization tool. You can also expand a set of companies and analyse specific services and individual SIC codes. It depends on what you want your analysis to accomplish.
Company data can be updated automatically with just a few clicks. For example, some companies have changed their registered office or other relevant details.
See the list of all benefits, parameters, and countries included in the database on the HitHorizons API web page.