Find new customers across the whole of Europe, analyse individual industries and markets, get a grasp on the broader competitive landscape. No matter what your goal is, you will be able to get the
data you need

in 4 easy steps.
Step 1 Identify companies relevant to you
Focus on over 80M companies or narrow your list down via using 18 filtering criteria to compile a list of companies relevant for your analysis: company name, industry, SIC Code, establishment of ownership, company type, location type, address, street, postal code, town, state/province, country, sales, sales accuracy indicator, number of employees, employees number accuracy indicator.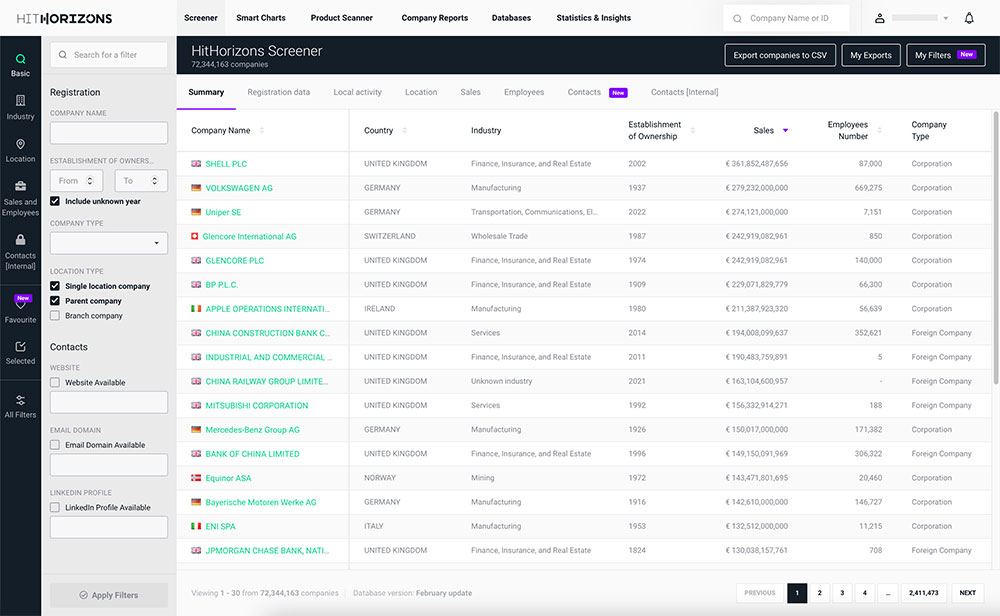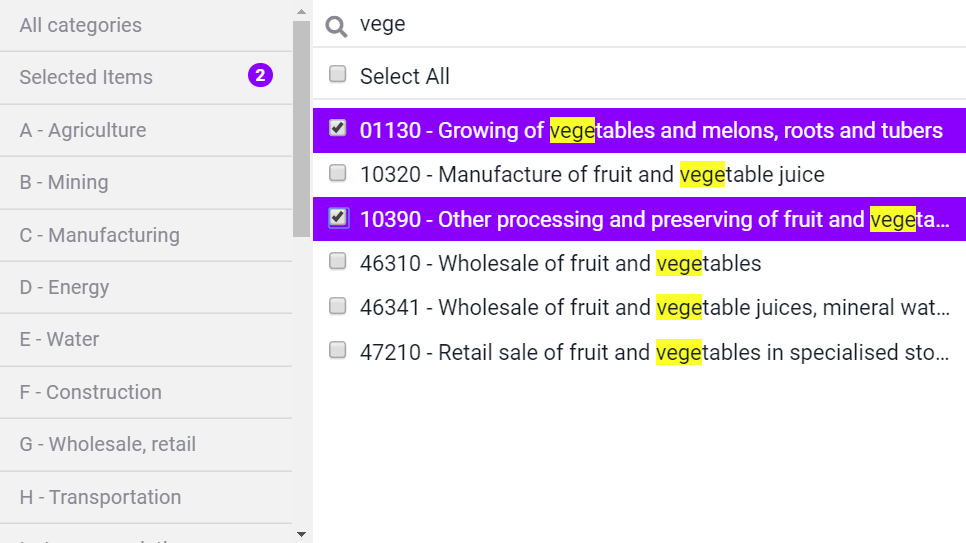 Step 2 Sort companies you selected
HitHorizons Screener allows you to  sort companies based on a set of parameters (such as sales, number of employees, name, establishment of ownership or country) and create various rankings and lists. Identify top companies by sales and number of employees or identify the oldest players within the segment you are interested in.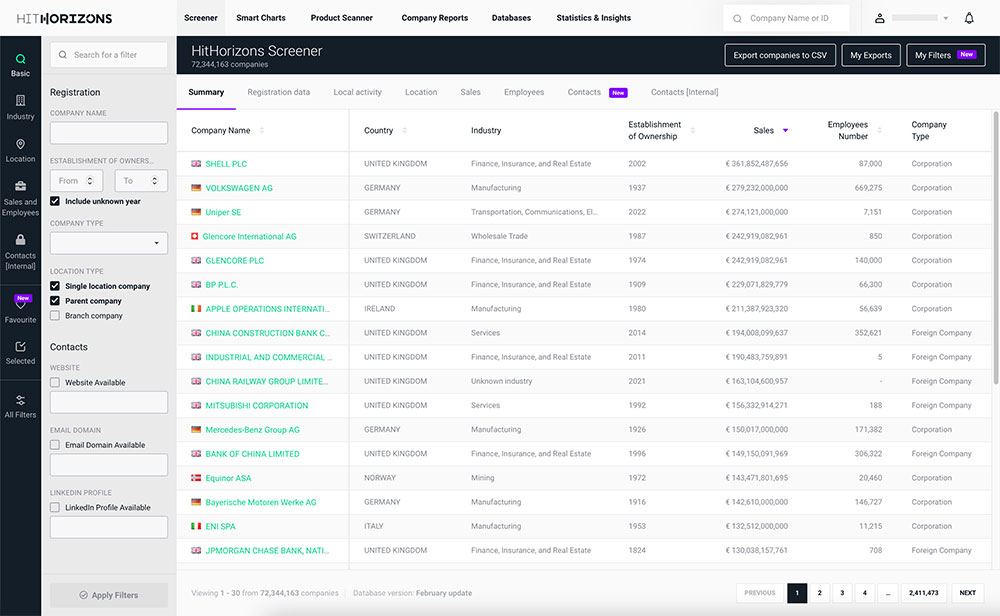 Step 3 Explore individual company profiles
Choose any company within HitHorizons Screener and see its essential data in one place. Advanced analyses of individual companies' industries  based on location data and industry classification (region, industry, country, SIC CODE etc.) and expanded company size rankings based on sales and number of employees provide additional insights.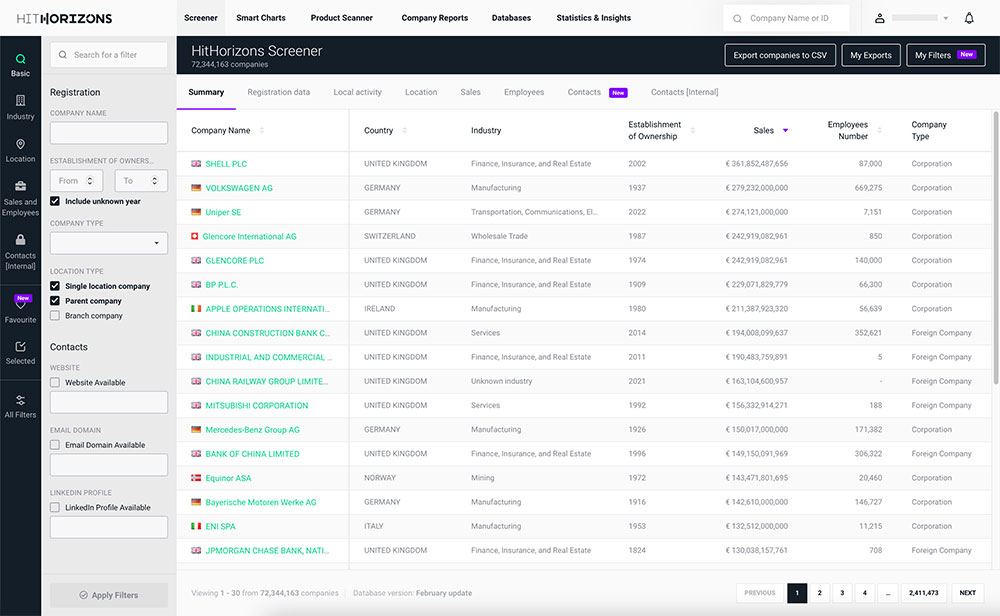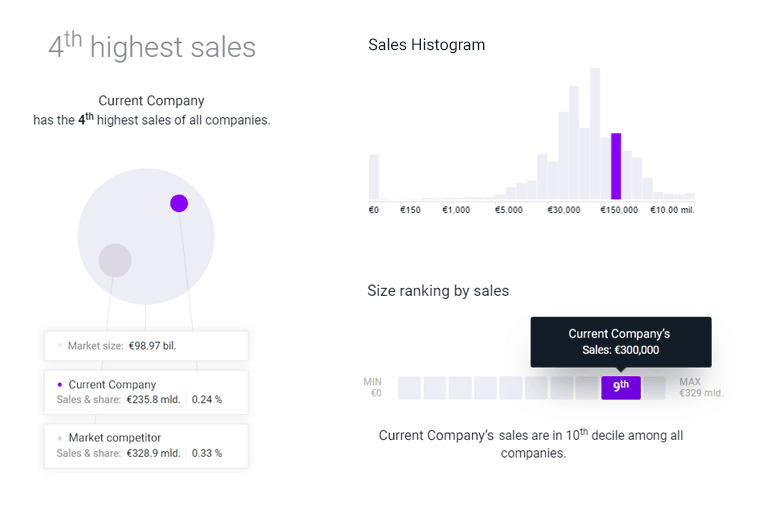 Step 4 Download data in CSV
Export data you need in CSV and analyze that data further within the software of your choice. You can download up to 50.000 company records in a single file. History of your data exports will be available in your HitHorizons account.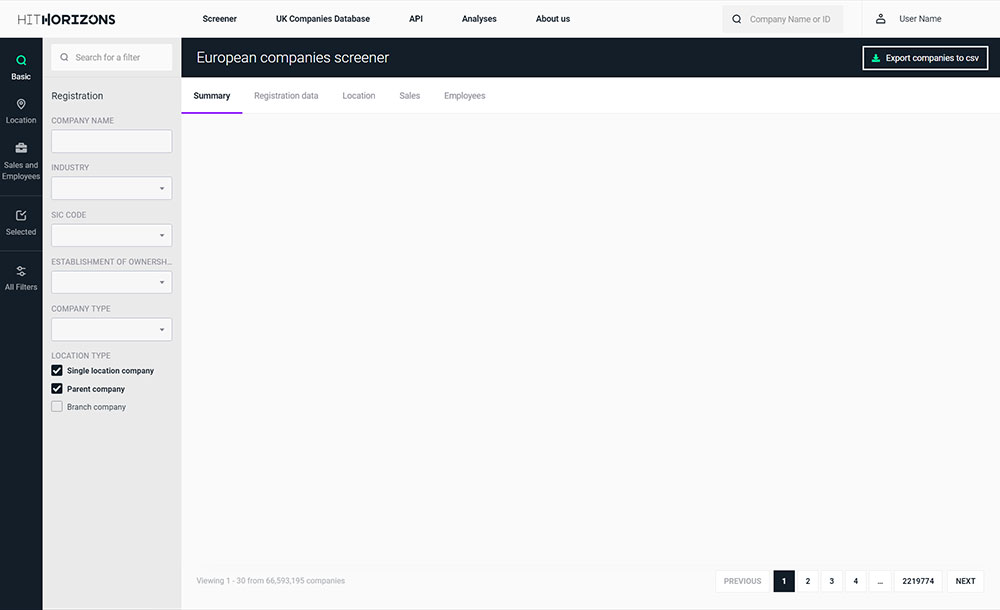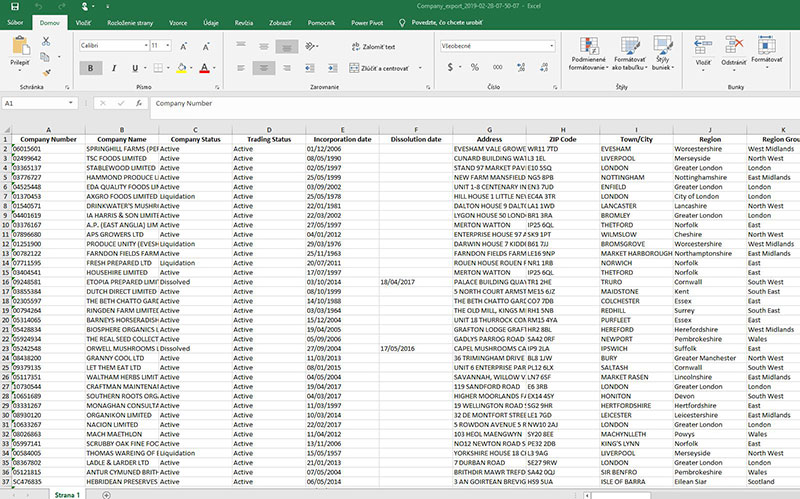 HitHorizons Screener is accessible as part of our API service
HitHorizons API adds 30+ data points on 80M+ companies from 60 countries to your software ecosystem. Keep CRM and ERP records consistent, enrich invoicing software with accurate billing data, and create custom dashboards and visualisations in analytical and business intelligence tools without the need to integrate dozens of local APIs.